Nestled between the looming structures of the Denver Art Museum is a hidden treasure, the Byers-Evans House Museum at 1310 Bannock Street.  Built in 1883 for Rocky Mountain News founder William Byers and owned for over 90 years by the Evans family, this lovely Italianate house is now a museum property owned by History Colorado.  Restored to the 1910s-1920s period, the house features original furnishings belonging to the Byers and Evans families, as well as exact-reproduction wallpapers and other elements that truly give you the feeling of stepping back in time.
A tour of the museum is a real treat, but of course a tour can never tell the full story.  If you're interested in learning more about the history of the Byers-Evans House, you can check out from our library The House in the Heart of the City: The Byers and Evans Families of Denver, a special issue of Colorado Heritage magazine from the museum's opening in 1989.  Also, you can find biographies of Governor John Evans, the family patriarch, and his son William Gray Evans, the house's owner, in LeRoy Hafen's 1927 History of Colorado, all five volumes of which have been digitized by our library.  William Evans' sister Anne contributed greatly to Denver's art community, which you can read about in History Colorado's publication The Denver Artists' Guild.  Finally, short biographies of Anne Evans and of the home's original owner, William Byers, are available from the Colorado Virtual Library.
A fun fact:  Before moving to 1310 Bannock, William Byers lived in a home on the site of what is now the Colorado State Library's building at Colfax and Sherman.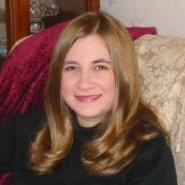 Latest posts by Amy Zimmer
(see all)