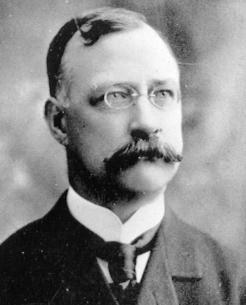 Colorado's governor from 1895 to 1897 was Albert Wills McIntire, who served a single two-year term. McIntire, a Republican, defeated Colorado's only third-party governor, the disgraced Davis Waite. McIntire's inaugural address, bound with outgoing remarks from Waite, has been digitized and is available online from the State Publications Library.
Albert McIntire was born in 1853 in Pittsburgh, Pennsylvania. After attending Yale University, he attained his law degree in 1875 and the following year moved to Denver, in the brand-new state of Colorado, and set up a law practice. After several years in Denver, he relocated to Conejos County, where he had purchased a cattle ranch. He didn't give up on the legal profession, however; he served as a County Judge and later as a District Judge.
In 1894 McIntire accepted his party's nomination for governor, and in that November's election he defeated Waite by over 20,000 votes. Many of these votes came from women, who had been granted suffrage the previous year. McIntire was himself a bachelor during his term, however, and did not have a first lady. He later married Dr. Ida Noyes Beaver whom he eventually divorced. But during his term as governor, McIntire supported many social causes including women's rights and the establishment of institutions for the underserved. He also helped guide the state through its economic recovery following the Crash of 1893.
McIntire is also remembered for rejecting an insanity plea from Park County rancher Benjamin Ratcliff, who murdered three members of the local school board. Ratcliff was executed at the State Penitentiary in February 1896. Probably the most significant event of McIntire's term, however, was the Leadville miner's strike. In the fall of 1896, McIntire ordered in the National Guard to quell striking miners who demanded higher wages. The strikers had attacked two mines that had reopened with "scab" labor. Five deaths resulted from the strike.
In the 1896 election, McIntire was defeated by Democrat Alva Adams, who had previously served a term as governor from 1887 to 1889, and was elected for a third term in 1904 amid the scandal that resulted in Colorado having three governors in one day. The speech McIntire delivered at the end of his term in 1897, along with Adams' inaugural speech, are available to view online.
McIntire, meanwhile, returned to his ranch while also practicing law and investing in mining. He died in Colorado Springs in 1935 and is buried in La Jara, Conejos County.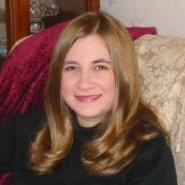 Latest posts by Amy Zimmer
(see all)