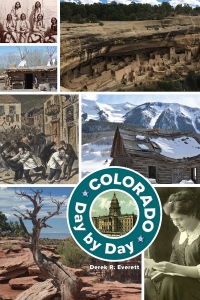 Looking for a "this-day-in-history" resource for Colorado? A new addition to our library collection is Colorado Day by Day, which provides a Colorado history anecdote for every day of the year. Written by Derek R. Everett and co-published by History Colorado and the University Press of Colorado, this fun book offers vignettes covering a variety of topics from every era of Colorado history, complete with photos and an index. "Entries incorporate tales from each of the state's sixty-four counties and feature both well-known and obscure cultural moments," writes the publisher.
For instance, this week is the anniversary of these notable moments in Colorado history, which you can read more about in the book:
April 27: The Hastings Mine explosion in Las Animas County, Colorado's deadliest mine accident, which claimed 121 lives (1917).
April 28: President Ulysses S. Grant's visit to Colorado's mining towns (1873).
April 29: The Legislature's approval of funds to build the Moffat Tunnel (1922).
April 30: The establishment of Camp Adams, on the site of what is today Denver's City Park Golf Course, to train soldiers for the Spanish-American War (1898).
May 1: The opening of Elitch Gardens (1890).
Colorado Day by Day is a great resource for classroom teachers, writers/bloggers/journalists, and anyone interested in the stories of our great state.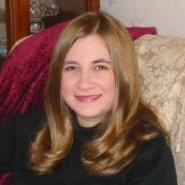 Latest posts by Amy Zimmer
(see all)