Getting trains through the Rocky Mountains has always been a challenge — steep grades, rocky cliffs, and tall snowdrifts are among the many obstacles that early Colorado railroad officials and designers had to contend with.  However one man had a vision for a tunnel that would ease travel through the Continental Divide.  Although he did not live long enough to see it, construction on that tunnel was completed ninety years ago and the tunnel is still in use today.
One of Colorado's early pioneers, David Moffat arrived in Denver as a bookseller in 1860.  A few years later, he took a job as cashier of the First National Bank, rising through the ranks and eventually becoming president of the bank in 1881.  His influence in the banking community allowed Moffat to pursue his real interest, railroads.  He helped organize the Denver & South Park Railroad in 1872 and then, after overcoming fierce competition from the larger railroad companies,* established the Denver, Northwestern & Pacific Railway in 1903.  Moffat's goal had been to create a route from Denver to Salt Lake City that was shorter than the route available via the transcontinental railroad.  His new route would ever after be known to Coloradans as the Moffat Road.
As early as 1902, Moffat realized that what would really make the Moffat Road successful would be a tunnel to shorten the trip through the Continental Divide.  He never got to see this happen — Moffat died in a New York hotel room in March 1911, a death many speculated was suicide because he had been under great financial pressure at that time.  It would be more than a decade before the Moffat Tunnel plan was finally financed by the State Legislature in 1922.  (The Act providing funding for construction of the Moffat Tunnel can be viewed online via the digital Colorado Session Laws).  It took nearly six years to construct the 6.2 mile-long tunnel at a cost of nearly $24 million and with 28 lives lost.  The first train passed through the tunnel in February of 1928; today, you can ride through the Moffat Tunnel on Amtrak's California Zephyr, and it is also used for freight trains.
Construction of the Moffat Tunnel was just being completed when James Baker and Leroy Hafen published their five-volume History of Colorado for the State Historical Society.  Volume II of this series contains a great deal of information on the Moffat Road as well as the funding and building of the tunnel.  Also published in 1927 was an article in the Colorado Magazine, "A Glimpse of Moffat Tunnel History," which begins on page 63 of the March 1927 issue.  Finally, be sure to search the Colorado State Library's Colorado Historic Newspapers Collection for articles about the construction of the Moffat Tunnel and much more.
*Moffat's competitors, the Union Pacific and Western Pacific railways, blocked Moffat's railroad from using Denver's Union Station, so Moffat was forced to build his own small railway depot, which still stands in Lower Downtown.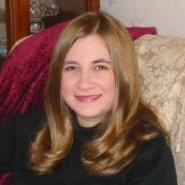 Latest posts by Amy Zimmer
(see all)