The Colorado primaries are coming in June, and for the first time, Unaffiliated voters can vote in primary elections. This is due to Proposition 108, which was passed by the voters in 2016. If you are an Unaffiliated voter, the most important thing to remember is that, although you will be mailed both ballots, you must choose either the Democratic or Republican ballot. If you return both, neither vote will be counted. The Colorado Secretary of State's Office has been working to educate Unaffiliated voters about the new process with their UchooseCO campaign. At uchoose.co.gov you can check your voter registration and read the FAQs about voting in the primary. You can also find out more in this recent press release from the Secretary of State's Office.
One important point to keep in mind is that by voting in the primary, the ballot you choose will not be kept a secret. Your voter record will note – as public record – which party's ballot you returned, as required by SB17-305. This does not, however, mean you will need to vote in that same party's primary in the future, nor does it register you as a member of that party. In future primaries, you are free to choose to vote in the other party's primary if you wish to do so.
Not sure who to vote for? For a complete list of candidates on the 2018 primary ballot, click here. This list includes links to the candidates' websites where you can learn more about them. To find out which House and Senate districts you live in, go to the General Assembly's Find My Legislator page.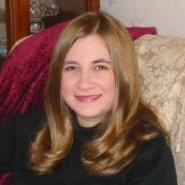 Latest posts by Amy Zimmer
(see all)