September and October can be great months for visiting Colorado's high country, with fairly pleasant weather and the gorgeous fall foliage (but be prepared for a snowstorm nonetheless). Instead of just driving up for the scenery, though, check out some of Colorado's historic mountain towns while you're there. These towns are a fun place to spend the day and offer a wealth of history to explore.
One of my favorite historic mountain towns is Georgetown. This is a great destination if you just want to get away for the day and don't want to drive very far. Georgetown is special, too, because it has one of the highest percentatges of historic structures still standing of any town in Colorado. Visiting this little town is truly a step back in time. Here at the State Publications Library we have a variety of resources that tell the story of this scenic mountain mining town:
-The Rise of the Silver Queen: Georgetown, Colorado 1859-1896
-Hotel de Paris and Louis DuPuy in Georgetown
-William A. Hamill: The Gentleman from Clear Creek
-The Georgetown Loop: A Capsule History and Guide
-The Pelican-Dives Feud: A Study in Frustration and Terror
Also check out the guidebook Colorado Museums and Historic Sites for information on Georgetown museums like the Hotel de Paris and the Hamill House, and the Colorado Historical Society has information on the Georgetown Loop Railroad. Additionally, check our catalog for resources on other historic mining towns like Leadville, Silverton, and others.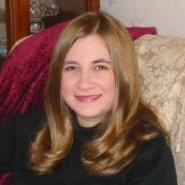 Latest posts by Amy Zimmer
(see all)