Flood season has arrived, and the State of Colorado has a number of online tools useful for mapping areas at risk of floods and landslides.
Colorado Water Conservation Board
The Colorado Hazard Mapping and Risk MAP Portal from the Colorado Water Conservation Board (CWCB) provides a variety of tools for assessing hazard risk. In addition to its advanced floodplain, erosion, and debris flow maps, the site also offers LiDAR (Light Detection and Ranging) maps; a huge data library with information on watersheds around the state; detailed, Colorado-specific resources from FEMA's Community Rating System (CRS), and much more.
Colorado's Decision Support Systems website, also from the CWCB, offers GIS mapping, modeling software, and other interactive tools for finding data on each of Colorado's water basins.
CWCB also offers the Colorado Flood Threat Bulletin website, which is updated daily with maps and assessment of flood risk in the state.
Planning for Hazards
Planning for Hazards, a joint venture of the Colorado Department of Local Affairs and the University of Colorado Denver Department of Urban & Regional Planning, "enables counties and municipalities to prepare for and mitigate multiple hazards by integrating resilience and hazard mitigation principles into plans, codes, and standards related to land use and the built environment." The site includes an interactive Pre-Disaster Recovery Planning Tool and other helpful resources, as well as a planning guide.
Colorado Division of Homeland Security & Emergency Management (DHSEM)
The state's official emergency management office provides a Mitigation Project Map. Click on the map to find hazard mitigation projects statewide, including information on project budgets, geographic area, and nearby affected subdivisions and communities. Also see DHSEM's mitigation and recovery website for information on state plans, grants, and more.
Colorado Geological Survey
This agency's website includes information on landslide mapping as well as a wide variety of downloadable maps and GIS data on landslide and debris flow susceptibility and other geologic hazards in various parts of the state.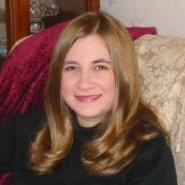 Latest posts by Amy Zimmer
(see all)