If you're in the market for a new car or truck, there are many questions to think through besides just which kind to buy — new or used, lease or purchase, etc. The State of Colorado has many resources for helping Coloradans with the buying and selling process.
The Colorado Department of Revenue is the best place to start when looking for Colorado auto information. The Division of Motor Vehicles website includes helpful tools such as their Buying and Selling webpage. Here you can find a list of the buyer's and seller's responsibilities for used car transactions. The department has also issued some helpful publications such as To Lease or Not to Lease? and Tips for Purchasing a Motor Vehicle, helpful resources to consult during the decision-making process. To avoid hassles, see Complaint Process for Consumers and Dealers and Colorado's Lemon Law for Consumers and Dealers.


For insurance information, see the Colorado Department of Regulatory Agencies' Division of Insurance.
The Colorado Attorney General's Office has a helpful Consumer Resource Guide. Automobile topics include right to cancel an auto purchase; lemon law; emissions; odometer fraud; salvage; safety; and general information on new and used sales.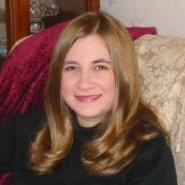 Latest posts by Amy Zimmer
(see all)