Now that the pandemic seems to have receded, many librarians are wondering what's next. Do we go back to the same old approaches? Should we make a few incremental changes? Or is it time for a radical reimagining of our library services?
This landscape has sparked the trend of public libraries conducting community interviews with key stakeholders. This strategy has many benefits:
build relationships with people of influence or power in the community
better understand your community and environment
gain specific strategies to plan for future offerings
benefit in a host of other ways
Interested? This hands-on series walks you through how to do it!
Resources for developing your community interview project:
Check out the brief video preview below.
About the Presenters:
Jamie LaRue, Garfield County Libraries, has traveled the country to roll out this method in small, rural, medium, and large size libraries. He will be joined by Brenda Marshall, Pine River Library District and Nancy Barnes Trimm, Bemis Public Library (Littleton), who have both conducted these interviews and will tell stories of their experiences and the benefits. Alysa Selby, Bud Werner Library (Steamboat), has spearheaded this series and will join and encourage those just starting to undertake this process. Sharon Morris and Kieran Hixon, Colorado State Library will host these Zoom events and the follow up recordings and support to libraries of all sizes.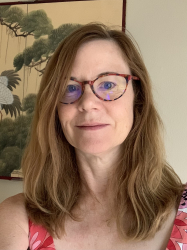 Latest posts by Sharon Morris
(see all)