Colorado State Library is updating the Co Public Library Standards (CPL Standards). Help develop the new version for 2024 and beyond.
Below is an outline of the process of reviewing and revising the CPL Standards. You can be involved:
Provide comments (through Sept. 30, 2023)
Serve on a task force (see below for details)
Attend an online meeting, and/or
Join a regional roadshow
The Plan
Phase 1: Content & Structure Review

Public comment on current standards via email form (https://forms.gle/NmowY3DWT1aJX6a47) (Sept 5- 30)
Structural review & revisions (Oct – Nov)
Task forces of 4-5 library representatives for each standard (Oct – Nov)

Phase 2: Access, Equity, Inclusion Integration into Standards

Task forces will review their standard with an equity, inclusion expert (Dec – Jan)
Revised, proposed standards will be posted for public library director review (Feb)

Phase 3: Public Library Leadership Input

Online meetings with public library leaders (Feb – Mar) – Group meetings will be based on library size (rural, small, medium, large) and governance type (municipal/county or district)

Phase 4: Roll Out

Regional roadshows will focus on rural library directors & trustees (Apr – May)
Final revision published (Jun)
Task Force Details
Each standard topic will have a group of 4-5 individuals who work in public libraries and have interest/experience in the standard area.
Monthly meetings (Oct – Jan) each small group (4-5 people) will meet via Zoom to discuss content relevant and structure to public libraries in 2024 and beyond. Activities: initial standards review & feedback, refresh based on feedback, revisions with an equity specialist, other lenses (future-forward, basic small/rural library capacity, etc.).
Time Commitment: roughly 2-3 hours per month for about 4 months (Oct – Jan for your specific standard(s)) & optional Feb – Mar general standards meetings). This is an estimate with some months taking less time, some more.
Recognition: You and your organization will be acknowledged in the final standards document and you will have the options to receive a certificate from the state and a letter to your director/board in recognition of your participation.
For questions or to get involved, please contact Sharon Morris (morris_s@cde.state.co.us) or Kieran Hixon (Hixon_k@cde.state.co.us).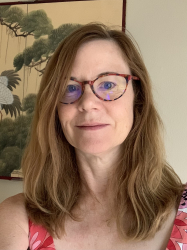 Latest posts by Sharon Morris
(see all)