Over one hundred years ago the Colorado Superintendent of Public Instruction published a series of "holiday books" for teachers. The books were full of poems, plays, stories, songs, and recitations that could be used for classroom lessons about the various holidays. The volume published in 1922, "Holiday Selections," has a large section devoted to Christmas and New Years.
Many of the poems included in the books are by famous writers and poets of that time period, such as Lydia Maria Child, James Whitcomb Riley, Harriet Beecher Stowe, and Ralph Waldo Emerson. I like this one about New Years by L.M. Thornton.
These holiday books, which our library has digitized and made available online, are a fun look back at how holidays were celebrated in the past. Take a minute to browse through the pages and find a verse to put you in the holiday spirit this season.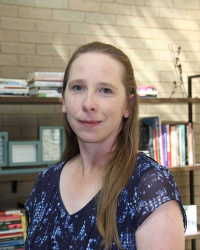 Latest posts by Samantha Hager
(see all)