Whirling disease is a parasitic infection that has been affecting Colorado trout since being accidentally introduced here in the 1980s. Since then, Colorado Parks & Wildlife has been working to prevent and control the disease, which has contributed to the decline in numbers of rainbow trout in Colorado's waters.
The disease can be deadly to young trout; older, larger fishes with the disease may exhibit deformations or engage in a tail-chasing behavior that gives the disease its name.  Whirling disease does not affect humans, so you don't have to be concerned about eating trout.  You can help control the disease, however, by thoroughly cleaning your fishing equipment. Also, never move fish from one body of water to another, as infected fish could spread the disease to trout populations that were previously unaffected.
For more information, see the CPW's Whirling Disease webpage as well as their Aquatic Research site.  You can also learn about whirling disease in numerous research studies and publications available from our library, including the following.  Items without hyperlinks can be checked out in print.
An Assessment of Fishery Management and Fish Production Alternatives to Reduce the Impact of Whirling Disease in Colorado
Colorado's Cold Water Fisheries:  Whirling Disease Case Histories and Insights for Risk Management
Facts About Whirling Disease in Colorado
Impact Assessment of Some Physical and Biological Factors in the Whirling Disease Epizootic Among Wild Trout in Colorado
An Investigation to Determine the Cause(s) of the Disappearance of Young Wild Rainbow Trout in the Upper Colorado River in Middle Park Colorado
Review of Strategies for Fishery and Hatchery Management in Relation to Impacts of Whirling Disease in Colorado
Whirling Disease Facts
Photo by David Hannigan, Colorado Parks & Wildlife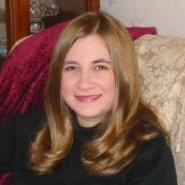 Latest posts by Amy Zimmer
(see all)