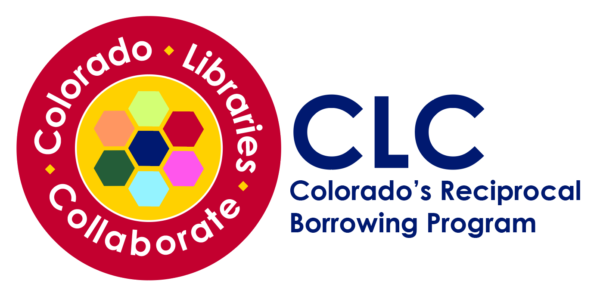 Colorado Libraries Collaborate (CLC) is a program that allows Colorado library cardholders to borrow materials from any participating library in the state. For example, if you have a library card from Durango Public Library you can visit the Fort Lewis College Library and check out materials.
The CLC program started because librarians in Colorado believe that residents should have the broadest possible access to library resources. Since it began in 1991, CLC has been adopted by all public libraries, the majority of school and academic libraries, and several special libraries and cultural heritage organizations. Check to see if a library participates in CLC.
How to use the CLC program
First, set up a CLC patron account at the library you wish to use. Check with the library about what you need to bring in order to set up your account; most require a library card from your home library and a driver's license or state-issued ID. In the case of a minor, the signature of a parent or guardian may also be required.
After setting up your account, the library will either issue you one of its own library cards or put an additional barcode sticker on your home library card.
Checking Out and Returning Materials
The number of items you can borrow and the length of time you can use them will vary from library to library. You will need to follow the policies of the library you are borrowing from.
You may return materials to any CLC member library. However, since the items are still checked out to you until they reach their original library, you may wish to return items early to avoid overdue fines.
Late and Lost Materials
When you check out materials from a library, you agree to follow its policies. If you lose something, you will need to pay the library for replacement costs. If you return it late, you will be responsible for paying the borrowing library for any overdue fines that have accrued.
Downloadable eBooks, Audiobooks, and Online Databases
You should check with the borrowing library about whether you are allowed to download eBooks and audiobooks or use their online databases. Most libraries have vendor contracts that restrict who can use their online content. Typically, CLC borrowers are allowed to access online databases from library computers but not from outside the library.
Additional Information
CLC Member Libraries – View a list of participating public, school, academic, and special libraries.
CLC Program Guidelines – View the complete details of how the program works.