This fall the Colorado School of Mines unveiled a new memorial dedicated to the victims of the White Ash Mine disaster of 1889.  Ten miners lost their lives in the accident near Golden, Colorado.
The White Ash Mine was located adjacent to the Loveland Mine, which had been shut down in 1881 following a fire.  The fire had damaged the 90-foot pillar that separated the two mines.  Meanwhile, water from nearby Clear Creek had been seeping into the Loveland Mine, and after eight years the damaged pillar finally broke, unleashing water into the White Ash Mine and drowning ten workers.
In the 1889 report of the State Coal Mine Inspector, which is available online through our library, inspector John McNeil recounts how he immediately responded to the disaster, which had occurred at about 4pm on September 9, 1889.  In attempting a rescue effort, he found that water had reached a height of 100 feet above the shaft, making survival impossible.  McNeil and White Ash foreman Evan Jones and mine manager Paul Lanius worked all night in the hope of reaching some survivors.  Water was not the only deadly issue they had to contend with, however.  "By three o'clock on the morning of the tenth instant, I lowered a light with a hand line to a depth of 530 feet, at which point it was extinguished by the carbonic acid gas."  McNeil was also "astonished to find that the water had a temperature of 115 degrees Fahrenheit."  McNeil and Jones descended the mine in a bucket with a hoisting cable.  They "found that a portion of the old workings on this level were on fire, and judging from the intense heat…felt satisfied that the fire itself would soon reach the shaft timbers, [which were] already smoking."  Coming back up to the surface, McNeil ordered the two mines be sealed up in order to keep the fire from spreading.  Later in the month the mines were reopened and water pumping and debris clearing began, which took several months.  It was during this cleanup period that the bodies of the ten men were found.
The 1889 report is of enormous historical value relating to this incident, because it not only gives us McNeil's eyewitness account, but also contains copies of correspondence; information on the investigation; a fold-out illustration of the underground workings of the mine, showing the conditions for the accident; and a list of the names of the deceased.  All other mine fatalities occurring that year are also listed in the report.
Starting in 2009, Golden citizens and civic organizations raised money for the memorial statue, which replaced a small memorial plaque that had been dedicated in 1936 by Golden Mayor Albert Jones, son of foreman Evan Jones. Colorado School of Mines donated the land for the new memorial, which was dedicated on October 29, 2016.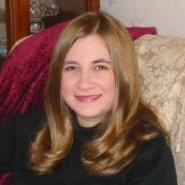 Latest posts by Amy Zimmer
(see all)