The Colorado Department of Regulatory Agencies warns of a new scam affecting home buyers and sellers:
Consumer Alert: Division of Real Estate urges Colorado home buyers and sellers to be on alert for email scams with fraudulent wire transfer instructions
Cybercriminals targeting home buyers and sellers nationwide.
Tips on how to protect yourself.
DENVER – The Colorado Division of Real Estate at the Department of Regulatory Agencies (DORA) warns Colorado consumers to beware of a national cyber-scam currently taking place that steals money directly from home buyers and sellers.
The Division continues to receive information about this cyber scam in which cybercriminals hack the email accounts of real estate brokers, title companies, and consumers who are in the process of buying or selling a home. In other instances, they create alternative email accounts with just minor changes to the name of the email account, which typically goes unnoticed by the recipient of the email…
Buyers and sellers can take just five minutes by reading the below tips to protect themselves from becoming a victim of wire fraud:
Verbally contact your broker:  Prior to wiring any money, you should always verbally contact your real estate broker to confirm that the wiring information is accurate. Do not rely on telephone numbers or website addresses provided within an unverified email.
Do not email financial information:  Emails and texts are not secure methods to transmit financial information.
Keep a record of websites that hold your financial information:  And before providing that information, confirm that the  websites in which you input financial information are secure.
Look for the URL to start HTTPS, the "S" stands for secure.
Don't click on links:  Don't use links in emails to get to websites. Instead, search and find the company and directly link to their website from your search.
Update your computer:  Keep your operating system, browser and security software up-to-date.
See the full press release. You can find information on this and other scams by visiting the Colorado Department of Regulatory Agencies; the Colorado Attorney General's Office, or by searching our library's online catalog.  If you are a victim, be sure and consult the Attorney General's Identity Theft Repair Kit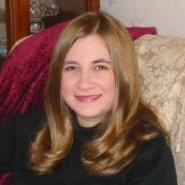 Latest posts by Amy Zimmer
(see all)