Anybody who attended elementary school in Colorado remembers learning about the state's history — the colorful characters, the miners, the Native Americans, the politicians, the pioneers.  We learned to sing songs like "Where the Columbines Grow" and recite the rags-to riches-to rags story of the Tabors.  We stumbled over the pronunciation of "molybdenum" and traveled to the State Capitol to see the artworks depicting the colorful characters.  Over time, however, the resources used to teach the story of our state changed significantly, and you can see the progression of these resources through documents at our library.
If you went to school in the 1950s and '60s, you might remember using a textbook called Colorado, The Land and the People.  Issued by the State Department of Education, this book for young readers told the story of Colorado for use in the Colorado history curriculum.  The book has been digitized by our library so you can now view it online for a blast from the past.
Kids going to school around 1976 experienced a time of special emphasis on the state's (and nation's) history — the Centennial-Bicentennial celebrations.  The state's official Centennial-Bicentennial Commission issued a teacher's guide that included lesson plans and book and film suggestions for teaching various aspects of the state's history.  The illustrated guide also included "Heritage '76" and "Horizons '76" questions and ideas to help get kids thinking about how to relate the past to the future.
By the late 1990s and into the 2000s, it was all about standards.  The Colorado Department of Education released academic standards for all subjects, including history, and in conjunction released such publications as Making Standards Work!: History.  Also, the University Press of Colorado issued three elementary school textbooks, Colorado:  Our Colorful State (1999), Colorado:  The Highest State (1995 and 2011), and Discover Colorado (2016), which aligned closely with the standards.  (All can be checked out from our library).  You can see the progression of the standards in the Department of Education's official publications of the Colorado Model Content Standards for History from 1995 and 2001, and the current Colorado Academic Standards: Social Studies, adopted in 2009.  For more information on the Colorado Academic Standards see the Colorado Department of Education's Standards and Instructional Support website.
The standards make numerous references to what are called "21st century skills," and today's students have a variety of resources available to them that we pre-Internet kids didn't have, including Colorado State Library-sponsored resources like the Colorado Encyclopedia, the Colorado Historic Newspapers Collection, and the Colorado Virtual Library's kid-friendly biographies of famous Coloradans.  An exciting result of the availability of digitized resources means that today, compared with when I was in elementary school, much more emphasis is being placed on teaching kids how to use primary sources.  And our library has many, many primary sources on Colorado history readily available online — just search our digital repository and web catalog.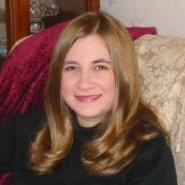 Latest posts by Amy Zimmer
(see all)