Throughout Colorado's history the State Auditor's Office, an office of the Legislative branch, has been conducting audits of Colorado state agencies and programs. The office produces reports that outline the audit's procedures, findings, and recommendations, as well as whether the agency being audited has implemented the recommendations. Many of these reports are available digitally from our library. While nearly all the reports from 2000 to the present are available online, we also have a number of audits from previous decades that have been digitized. A few interesting examples include: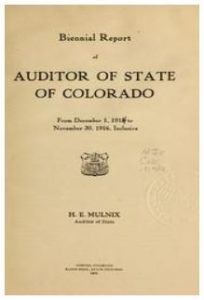 While a majority of our collection of pre-2000 audit reports are still only available in hard copy, we are continuing to digitize and add more to the collection so check back often. Publications can be checked out, viewed in our library, or requested through interlibrary loan or Prospector. To view a list of all of the audit reports in our library collection, both print and digital, search government call number GA2 in our library's online catalog. For digital reports only, visit our digital repository.
For audits prior to 1970, although in most cases we lack individual reports, information can be found in the Biennial Report of the State Auditor, which we have digitized for the years between 1888 and 1940.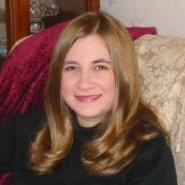 Latest posts by Amy Zimmer
(see all)