In 1934, when much of Colorado was still very rural, Colorado had 2,076 school districts.  This became an enormous organizational problem during the Great Depression, when many of the poor and rural schools needed to apply for federal aid in order to continue to function.  In the summer of 1935 the state's Superintendent of Public Instruction, Inez Johnson Lewis, asked the University of Colorado's Bureau of Business and Government Research to conduct a study on how to organizationally deal with the many small and rural schools in the state.  The resulting study was The Elimination of Small Schools in Colorado, which has been digitized and made available online by our library. The purpose of the study was to envision "a long-term program of school re-organization and the methods of financing it."  The results of the study would assist the Legislature and the state's education department with reorganizing and consolidating these many districts, an effort which continued in one form or another over the next fifty years.
According to Stanley A. Leftwich's 1989 paper School District Organization:  Historical Outline of Colorado School District Formation, written for the Colorado Department of Education, the reason there had been so many school districts — over 800 already by 1880 — was that districts were formed by the citizens of a community upon petition to the county superintendent.  A district only needed ten students to qualify.  By 1935, when the small schools report was published, it was becoming apparent to state government officials that something needed to be done to fix this ungainly system, especially as the state continued to add to its population — yet it would be more than a decade before legislation was passed to deal with the problem.  The General Assembly eventually passed the "School District Reorganization Act of 1949" but over the years it was "amended into uselessness," says Leftwich, so a new act was passed in 1957.  This act reduced the number of school districts in Colorado to 181.  Further legislation was passed in 1965 and 1992 and today there are 178 school districts in Colorado.
In addition to the resources named above, our library has many other reports and documents concerning the history of school district organization in Colorado.  A Report on School District Organization, written by the Colorado Department of Education's Morris Danielson, is a particularly helpful resource.  Also, annual reports on school district organization were published between the years 1958 and 1963; these can be checked out in print from our library.  In 1987, the General Assembly published a major three-volume study, Evaluation of School District Organization and Staffing, which can also be checked out in print.  Finally, the Colorado Department of Education issued its Manual of Procedures for the School Organization Act of 1992 as Amended in 2003.  Search our library's online catalog for more titles dealing with the history of education in Colorado.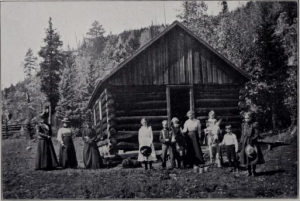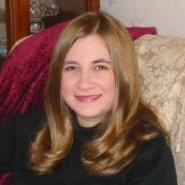 Latest posts by Amy Zimmer
(see all)