The Glenwood Canyon highway construction project still ranks as one of the most ambitious engineering projects in our state's history. Today, numerous documents relating to the project design and construction are available for researchers to view online.
Located in western Colorado, Glenwood Canyon is a 16-mile canyon formed by the Colorado River. The area was first surveyed in the 1860s, and by the 1880s a rail line was constructed, connecting the nearby town of Glenwood Springs with Leadville, Aspen, and Grand Junction. After development of the automobile, the state built a series of highways through the canyon, as explained in Highways to the Sky: A Context History of Colorado's Highway System, including a WPA project in the 1930s. By the 1970s, proposals to extend the interstate system through Glenwood Canyon were met with concern from environmentalists. Design firms submitted proposals that included options such as tunnels, or routing the interstate south of the canyon. Finally, a cantilevered structure designed to blend in with the canyon was approved. The project, which would span 12 miles of I-70, officially began construction in 1981 and took more than a decade to complete. Says Highways to the Sky,
Completed in 1992, engineers developed a variety of features that attempted to minimally impact the canyon's wild splendor. Many sections featured pre-stressed concrete slabs cantilevering six feet over the retaining walls. A number of the 39 bridges along the route were prefabricated superstructures, including several segmental box-girder bridges that were trucked in rather than constructed on site. Perhaps the most difficult element of the project, the $103 million Hanging Lake Tunnel, challenged four construction companies to build two 3,880-foot long tunnels to facilitate traffic movement and protect the Hanging Lake Park area from the highway. At the portals of both tunnels, heated water from nearby springs controlled winter icing.
The State Publications Library collection includes over forty documents that trace the history of the Glenwood Canyon project, from concept to completion. Many of these documents are now available to view online. Some highlights include
Additional resources can be viewed in hard copy; search the library's online catalog for titles.
Glenwood Canyon was recently impacted by the Grizzly Creek Fire. For more about ongoing work on I-70 Glenwood Canyon visit the Colorado Department of Transportation website.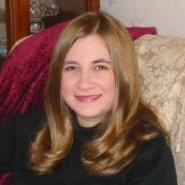 Latest posts by Amy Zimmer
(see all)