March is National Nutrition Month.  This campaign for awareness of healthy eating began with National Nutrition Week in 1973, and expanded to a full month of commemoration in 1980.*  While National Nutrition Month promotes healthy eating for everyone, child nutrition is a special focus of the awareness campaign.
Colorado's promotion of child nutrition began long before the national commemorations were put in place.  In 1931, the Colorado Agricultural College's Extension Service published Health and Nutrition of the School Child, which you can read online from our library.  In comparing the child nutrition practices in this publication with those of today, readers will find that although technology and packaging have evolved (check out the portable oven on page 7!), the basic emphasis on fruits and vegetables, milk, and whole grains, along with fresh air, exercise, and good sleep, has not changed in nearly a century.
For more online publications visit our library's digital repository.
*Source:  Eatright.org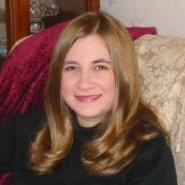 Latest posts by Amy Zimmer
(see all)