In July of 1996 — twenty years ago this month — the town of Buffalo Creek was hit by a disastrous flash flood that took two lives and caused severe damage to property.
Buffalo Creek is located in the western foothills of Jefferson County, about an hour from Denver.  It was founded in 1877.  Known for its hiking and biking trails, the area around Buffalo Creek has been tested several times by wildfire, including the 2000 Hi Meadows Fire and the 2002 Hayman Fire.
The 1996 flood disaster occurred two months after another huge forest fire, this one even closer to the town.  The fire destroyed 18 homes.  According to a Colorado Water Conservation Board report issued in March, 1997, "The cruel irony of the flash flood is that it followed a massive forest fire which burned 12,000 acres of nearby forest land during May 1996.  The combined hardships associated with both of these disasters and the continuing threat of additional flash flooding has produced serious concerns for the remaining residents of Buffalo Creek."  The flood destroyed the town's fire station and community center, damaged several homes, destroyed bridges, and washed out parts of Highway 126.  It also wreaked havoc on the town's water, electricity, and telephone systems.
The denuded landscape along with unusually heavy rains were to blame for the flood.  In southern Colorado, Pueblo had also experienced flooding that same week.  The Buffalo Creek flood is just one of numerous high-profile floods in Colorado, including the 1965 South Platte River flood; the 1976 Big Thompson flood; and the major floods of 2013.  To learn more about flooding in Colorado, search our library's online catalog.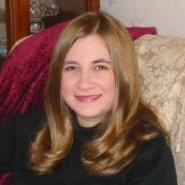 Latest posts by Amy Zimmer
(see all)