Navigating the many options for health insurance can be challenging, and if you're getting close to the age where you can qualify for Medicare, you may be wondering where to start. The Colorado Division of Insurance has many helpful resources to assist you. One useful resource is their guidebook Long-Term Care Planning: Colorado Options, which outlines how to plan for your healthcare as you age. Here you can find out about options such as long term care insurance, including tips on deciding whether it is right for you, how to buy it, how much it costs, and how it is regulated. The guidebook also includes cost comparisons for nursing homes, assisted living, and home health care; information on how to use your home's equity to pay for medical care; how to choose a life insurance policy or access the benefits from one you already have; how to set up and use annuities and trusts; and more.
The Division of Insurance also has a helpful Senior Healthcare/Medicare website which has lots of information on Medicare, including help finding a doctor, accessing your prescription drug benefits, and tracking Medicare claims. On the site you'll also find information on how to apply for Medicare online; how to avoid Medicare fraud; resources for veterans; etc. There's also a section with additional Medicare consumer publications.
Another helpful publication from the Division of Insurance is The Big Picture: Medicare and Related Health Insurance. You can also find additional resources in our library's Quick Guide for Seniors and Caregivers.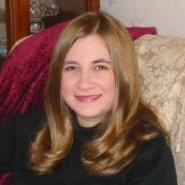 Latest posts by Amy Zimmer
(see all)