If you're researching the history of Colorado's Hispanic community, the University of Colorado Denver has put together a helpful resource that can serve as an excellent starting place for your research. The Hispanic Colorado Resource Guide "identifies resources providing perspectives on the diverse experiences of Hispanics in Colorado — who they are, where they came from, how they lived, and what they contributed." The guide was produced in collaboration with some of the state's top Hispanic, Chicana/o, and Latino/a scholars and professors.
This resource guide identifies various types of publications useful to researchers and genealogists, as well as specific county and regional information and places to go – churches, museums, and historic sites – to find out more. The guide even includes an appendix on Hispanic Colorado legislators and another appendix on researching photograph collections.
Some additional resources, available from our library, that are useful in researching Colorado's Hispanic history and culture include:
Colorado Heritage, issue for March/April 2015, in conjunction with History Colorado's "El Movimiento" exhibit.

Enduring Legacies: Ethnic Histories and Cultures of Colorado (University Press of Colorado, 2011).
El Pueblo History Museum: A Capsule History and Guide. (Colorado Historical Society, 2006).
Colorado Review of Hispanic Studies (University of Colorado at Boulder, published 2003-2009).
The Life and Times of Richard Castro (Colorado Historical Society, 2007).
The Culebra River Villages of Costilla County: Village Architecture and its Historical Context, 1851-1940. (Colorado Historical Society, 2002).
La Gente: Hispano History and Life in Colorado (Colorado Historical Society, 1998).
The Architecture and Art of Early Hispanic Colorado (University Press of Colorado, 1997).
Confluencia (University of Northern Colorado Department of Hispanic Studies, published 1985-present).
The Hispanic Population in Colorado: Survey (Colorado Department of Education, 1978).
The Status of Spanish-Surnamed Citizens in Colorado (Colorado General Assembly, 1967).
Americans with Spanish Names: A Review (WPA, 1942).
The Spanish-Speaking People of the Southwest (Colorado Department of Education, 1938).
Also see the Hispanic History Resources webpage from History Colorado as well as the Colorado Encyclopedia. Search our library's online catalog for more titles, including resources on Hispanic health, population, workforce, and more.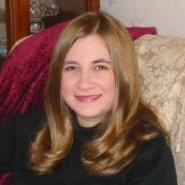 Latest posts by Amy Zimmer
(see all)