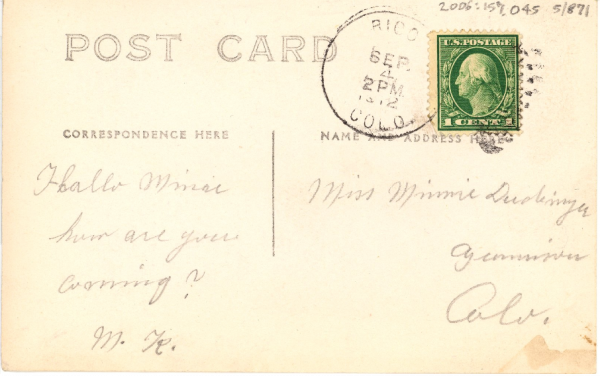 Today quick messages and family updates are sent by text message, Facebook, Instagram or other social media posts.  But before social media and cell phones, postcards were the most popular way for friends and family to quickly and easily communicate with each other.  Even though postcards are not as widely used as they were during the "Golden Age of Postcards", between 1907 and 1915, collecting them or deltiology, is still a popular hobby.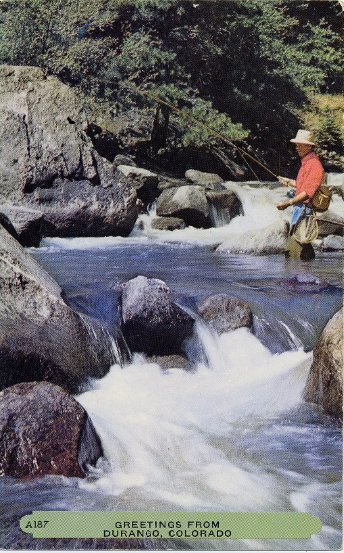 One avid collector, as well as philanthropist and overall promoter of southwest Colorado history, Nina Heald Webber, donated her postcard collection to the Center of Southwest Studies at Fort Lewis College in Durango starting in 2002.  The Webber collection is vast containing about 4,500 postcards separated into six volumes and organized by place and subject: Early Durango, Later Durango and Local Narrow Gauge Railroads, Mesa Verde – Aztec Ruins, Silverton & Animas Canyon, Telluride – Ouray – Ophir, and Other Southwest Colorado Areas. The collection offers a tourist perspective of the Southwest region as well as documents how the region's industries, towns and natural landscapes have changed over time.
The Webber collection includes postcards from the 1890's to the 1950's allowing researchers to also learn about the history and evolution of postcard production.  Postcard highlights from the collection include the White Border Period from 1915 to 1930, the Photochrom Period from 1945 to present and numerous real photo postcards. A personal favorite, leather postcards, produced between roughly 1903 and 1910, are also found in the collection. Leather postcards were banned by the U.S. post office in 1907 because they jammed postage-canceling machines.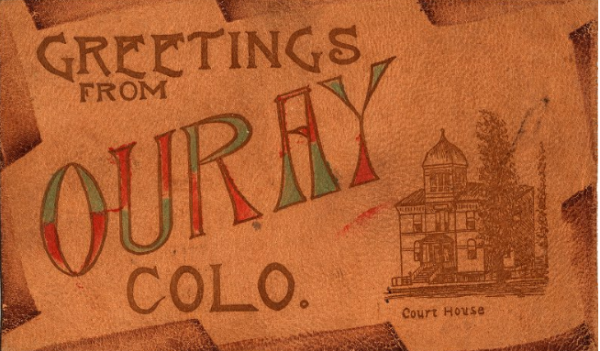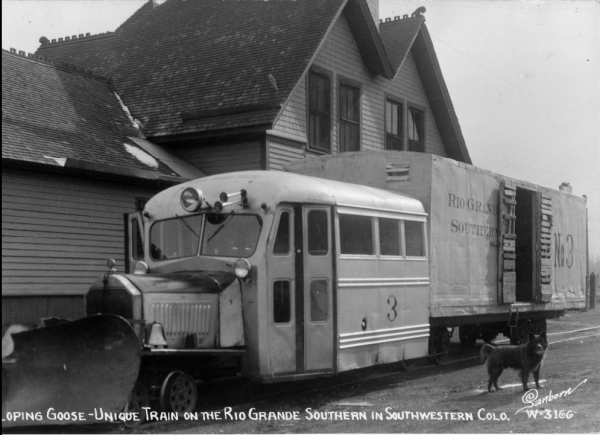 The collection is available to view in person at the archive of the Center of Southwest Studies at Fort Lewis College. The Center and Webber have dedicated time and resources to digitizing the collection and making it available online. The collection can be easily browsed through the Fort Lewis digital archive collection.  Fort Lewis recently shared a portion of their digital collection with the Plains to Peaks Collective, making these items discoverable through the Digital Public Library of America, a national platform for digitized historic collections. Thank you to Webber and to the Center for sharing this important Colorado history!
If you would like to share your unique historic digital collections with the DPLA, please contact Leigh Jeremias at ljeremias@coloradovirtuallibrary.org or 720-483-4261.  We are currently gathering information about all institutions that would like to participate in the future so please reach out.  Information about the PPC can be found at: http://ppc.cvlsites.org/
Latest posts by Leigh Jeremias
(see all)