The State of Colorado offers many resources to assist people who are struggling with opioid addiction and abuse.
OpiRescue. This app, funded by the Colorado Department of Human Services (CDHS), provides a quick and easy way to connect with emergency services, recognize an overdose, find treatment, and more.
Lift the Label. Also a project of CDHS, this is a website that presents facts about opioid addiction and information on treatment. On the website you can also find stories of people who have overcome addiction, signs of addiction, and how to get help. Also see CDHS's YouTube channel for a series of Lift the Label videos.
Colorado Crisis Services. Need to talk to someone but not sure where to start? This free, confidential service connects people in crisis with trained counselors. Connect via phone, chat, or text, or visit one of their walk-in centers.
Take Meds Seriously. This website from the Colorado Attorney General's Office and the Colorado Consortium for Prescription Drug Abuse Prevention offers resources on how to safely use and dispose of prescription drugs. The site also includes resources specific to children and seniors.
Colorado Prescription Drug Monitoring Program. Prescribers and medical professionals can use this website to find information on how to help patients avoid opioid misuse and abuse. Sponsored by the Colorado Department of Regulatory Agencies, the site includes videos, communication tips, and information on tracking prescription data.
Additional resources can be found on CDHS's Opioid Crisis in Colorado webpage. Use this page to find a directory of treatment services, research on opioids in Colorado, and helpful links. The Colorado Department of Public Health and Environment (CDPHE) also has information on their website. See their Opioid Overdose Prevention webpage for resources on overdose prevention and treatment, as well as Colorado overdose data.
Finally, for more detail about Colorado's opioid crisis, see the following publications: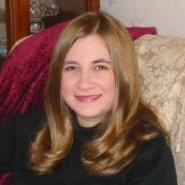 Latest posts by Amy Zimmer
(see all)