The Colorado Department of Human Services (CDHS) estimates that about 1 million Coloradans struggle with mental, behavioral, and emotional health issues. But, nobody needs to face these struggles alone. The State of Colorado offers many ways to help, and the month of May has been officially designated Mental Health Awareness Month in Colorado. (Read the Proclamation here).
CDHS has put together a helpful website for Mental Health Awareness Month. On the site, you'll find videos, links, resources, and information for specific populations. And if you or a family member needs help but isn't sure where to turn, the State of Colorado offers Colorado Crisis Services, available 24-7. Other helpful State programs that address specific populations include Man Therapy, focused on men's mental health; the Colorado School Safety Resource Center, with information on children's mental and behavioral health; and the Colorado Department of Agriculture's Rural Mental Health resource. Traumatic brain injury (TBI) can also play a role in mental health, and CDHS offers the Mindsource Brain Injury Network as a resource on this topic.
Researchers looking for statistics, data, and mental health laws in Colorado can also find a wide variety of resources at the State Publications Library. Some recent publications include:
In addition, the Colorado Department of Public Health & Environment (CDPHE) offers interactive data on their website, such as their health maps, suicide data dashboard, Colorado Public Health Indicators, the Healthy Kids Colorado Survey, the Colorado Health Information Dataset, and more.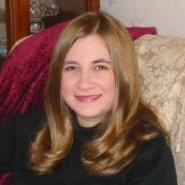 Latest posts by Amy Zimmer
(see all)