Colorado has been collecting income tax from individuals since 1937. A brief history of the tax system in Colorado and tax rate changes was compiled by Colorado Legislative Council Staff in 2010. The report is available online through our digital repository.
The income tax filing deadline is right around the corner — April 18th. If you are still working on your taxes or haven't even started, the Colorado Division of Taxation has some great tools to make the process a smooth one. Their "Resources for Taxpayers" page is a good place to start. You will find information on Colorado income tax, how to file online for free, and where to find assistance preparing your taxes. There are also videos showing how to navigate the online filing system. For in-depth information on income tax requirements and tax credit options, the "Individual Income Tax Guide" has it all.
If you are curious about where your tax dollars go, visit "Colorado Tax Tracks," a website from the Colorado Department of the Treasury. When you enter your personal income it will bring up a chart showing how tax money is distributed amongst government services.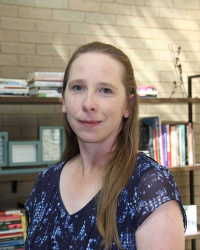 Latest posts by Samantha Hager
(see all)