Vol. 1, Issue 5
COLLECTION DEVELOPMENT – AN IMPORTANT BEHIND-THE-SCENES COMPONENT OF OUR WORK
This issue of the K-12 School Library Connection focuses on the importance of collection development along with resources that we hope you find helpful. This issue's focus is on providing you insights/resources on such topics as:
Are you building a responsive and culturally diverse collection, even in challenging times?
Why is weeding an essential component of our work?
What are my school's demographics, and how am I meeting their needs? And how am I expanding our younger learner's horizons beyond our school's walls?
Coincidentally, and unbeknownst to Tammy and me, the March/April 2022 issue of AASL's Knowledge Quest focuses on the importance of collection development. If, like me, you are not an AASL member (as a woman working in a female-oriented non-competitive-salary service profession, the ~$300/year ALA membership became cost-prohibitive for me), it was enlightening to know that I could purchase individual articles or magazine issues from AASL ($3.99 per article/$14.00 for the entire magazine issue.) I recommend purchasing a few articles and/or this issue, if possible.
So, read on…and, hopefully, some of the following will be helpful for you regarding the different aspects of collection development.
---
COLORADO'S HIGHLY EFFECTIVE SCHOOLS THROUGH LIBRARIES RUBRIC/GUIDANCE FOR GROWTH STANDARD 5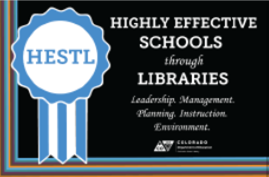 Colorado's Highly Effective Schools Through Libraries (HESTL) rubric and/or Guidance for Growth documents focus on things to think about and assess in creating a library program. These documents focus on student voice in their learning, the essentialness of collaborating with your principal, staff, and community, and more.
HESTL Rubric Standard 5, Component C defines this aspect of collection development as: "The teacher-librarian and/or library staff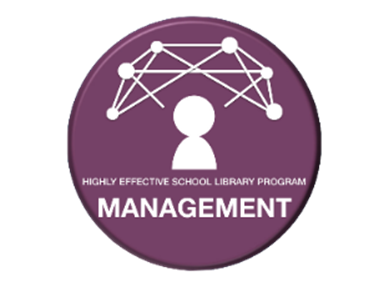 provides current, appealing, and culturally diverse materials in a variety of formats (including online), based on the unique needs of the school and community. The collection and materials reflect the school focus and community demographics, while also offering a variety of viewpoints and cultures."
And, did you know we provide reflection questions for you to use in collaborative discussions with your administrator(s)? Check out the questions we have uploaded for HESTL Standard 5, especially those regarding collection development. http://www.cde.state.co.us/cdelib/hestlguidancequestionsforstandards1
What other reflective questions do you suggest we add? Submit in comments or email Becky Russell  or Tammy Langeberg.
---
COLLECTION DEVELOPMENT POLICIES
Starting with a strong collection development policy that includes how you select books, how you weed books, how you handle book challenges, and more are always important, now more than ever. We recently uploaded various K-12 library policies from CO and national sources to help you lay the framework, if you don't have a school district policy and/or if your policies need updating. Check them out here: http://www.cde.state.co.us/cdelib/nationalandcoloradodistrictlibrarypolicies
The article "Schools Nationwide Are Quietly Removing Books from Their Libraries" from The Washington Post shows how books are being removed without the normal formal challenge process in school libraries. It shares what is happening throughout the country and gives some examples of what librarians and library administrators are doing to fight back.* See the article here: https://www.washingtonpost.com/education/2022/03/22/school-librarian-book-bans-challenges/
*A recent development since we drafted this newsletter is that, as of April 6, 2022, the Tennessee Senate will not be passing Tennessee's "Obscenity & Pornography in Schools" bill.
---
BUILDING A CULTURALLY RESPONSIVE COLLECTION
And, how to go about building a responsive and diverse collection? There are many paths, including learning about and reading more diverse books, weeding outdated and unused materials, making your collection more user-friendly through new organization systems besides Dewey, and starting a diversity audit. Realize all of these (weeding, learning, generifying your collection, etc.) cannot be done all at once. In fact, all of these are likely career-long endeavors, best accomplished in little bits at a time/here and there, especially since you, like all educators and K-12 administrators, wear so many hats. I recommend reading "Reflecting Our Students and Our World in Our School Library Collections" by Casey Grenier and Lauren Lynn" Knowledge Quest Volume 50 No. 4, March/April 2022, to learn more about this and from whom I'm including Diversity Audit Resources (below).
Here are just a few of MANY ideas to learn about more diverse titles:
Listen/watch Everywhere Book Fest, an online celebration of diverse authors, held on May 1st/2nd, 2020. Access the recorded authors and learn more about this wonderful event: https://www.youtube.com/c/EverywhereBookFest/videos. One of Becky's favorite sessions is this session entitled "Black Voices Matter", recorded almost a month before the George Floyd murder that features the following panelists: Jason Reynolds, Jewell Rhodes, Vashti Harrison, and moderated by Karyn Parsons. I think it's worth your while to listen and read books by these authors, all of whom I've explored and read since viewing this almost two years ago.: https://www.youtube.com/watch?v=nZIx-zXSOhM&t=2010s
Include Learners' Voices: What suggestions do your young learners have? Tap into their voices! Maybe think about creating a Student Advisory group or ask your learners books (and format preference) they'd like you to include via a survey or a student book club. They have wonderful suggestions. As does your school community…your diverse parents and teachers. And, of course, vetted book reviews by professional publications can help you as well.
Vetted Reviews: Check out Booklist, School Library Journal, Horn Book, ALA award-winning lists (there are many) to learn about professionally reviewed and age-appropriate-rated titles that are compelling and will open the doors of different worlds for you and your young learners.
---
DIVERSITY AUDITS
Here are additional resources for starting a diversity audit. If you have more to share, we'd love to have you reach out to us via newsletter comments or email (above):
---
WEEDING
Weeding is a natural and necessary part of taking care of print, digital, and technological collections. Our clients (students, staff, and parents) will more readily check out books from a shelf with breathing room versus spaces packed to the brim with books. Furthermore, in building a diverse collection and one that embraces a variety of formats (e-books, print, and replacing reference with online databases and more) weeding has become a major part of redesigning the library.
The go-to for teacher-librarians and librarians is the CREW Method of Weeding  
This supplemental article on weeding is another excellent and short read: https://knowledgequest.aasl.org/to-weed-or-not-to-weed-2/
Before weeding, run a collection analysis report using your library software. You may need to get help with this from your centralized office. This report tells you what you have in your collection, how old it is and how often books are checked out. Remember that weeding is ongoing, and to do it thoughtfully, we recommend you target different areas each year.
---
IDEA SHARING
What are some of your thoughts/questions about this edition of the newsletter? What other books, resources, and ideas can you share? Share your ideas in the comments or via our School Library Hotline listserv.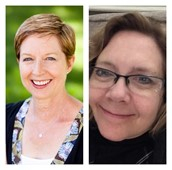 Latest posts by Becky Russell and Tammy Langeberg
(see all)