2017 is turning out to be a historic year for hurricane activity in the U.S., as the Gulf Coast works to recover from Hurricane Harvey and the Atlantic Coast braces for Hurricane Irma.  While we don't have to worry about hurricanes in Colorado, our state's two largest universities both engage in significant research on hurricanes.
At Colorado State University, the Tropical Meteorology Project predicts Atlantic hurricane activity and landfall probability each year.  The project was founded by renowned scientist Dr. William Gray, who passed away in 2016.  Gray began his annual predictions in 1984, and they are continued today by his mentee, Dr. Phil Klotzbach of CSU's Department of Atmospheric Science.  So what did Klotzbach predict for this year?  You can find the 2017 (and previous years') predictions available online from our library.  The reports contain lots of stats and data supporting the predictions, but the bottom line is, on August 4 Klotzbach and associate Michael Bell predicted that "the probability for major hurricanes making landfall along the United States Coastline and in the Caribbean is above-normal."  Given what we are seeing right now as Irma gathers speed in the Caribbean, it looks like the researchers were spot-on.
A different kind of hurricane research takes place at the University of Colorado.  Instead of predicting hurricanes, researchers at the university's Natural Hazards Center study the aftermath of the events, how they affect the people who live through them, and how emergency responders can learn from the events.  While the Center researches all kinds of disasters, hurricanes make up a significant part of their research because there have been so many devastating ones in the last several decades.  You can find the Center's reports in our library; some particularly apropos titles include:
Hurricane Gilbert, 1988:
Hurricane Hugo, 1989:
Hurricane Andrew*, 1992:
Hurricane Marilyn, 1995:
Hurricane Opal, 1996:
Hurricane Bonnie, 1998:
 Hurricane Georges, 1998:
Hurricane Floyd, 1999:
Hurricane Isabel, 2003:
Hurricane Charley, 2004:
Hurricane Ivan, 2004:
Hurricane Katrina, 2005:
Hurricane Sandy, 2012:
Check out the Natural Hazards Center's website for preliminary resources on Hurricane Harvey.
*As of this writing the possibility exists for Hurricane Irma to exceed Hurricane Andrew in intensity and damage in Florida.  This year marks the 25th Anniversary of Hurricane Andrew.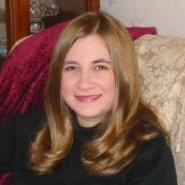 Latest posts by Amy Zimmer
(see all)