Exciting news for Denver: Civic Center has been recommended by the U.S. Department of the Interior to become a National Historic Landmark! This is a prestigious honor for historic sites in the U.S. – according to the official announcement, if designated, "Civic Center would join a list of some of the most iconic, treasured and historically significant spaces in the United States. Designation would place Civic Center alongside such sites as the Empire State Building, the Alamo and the Library of Congress." The National Park Service Advisory Board will consider the recommendation today, May 22. To find a list of all NHLs by state, visit the National Park Service's NHL page.
One of the very interesting historical aspects of Civic Center that not many people realize is that the entire area was once completely built up. One of the gems in our library collection is On Colfax Avenue: A Victorian Childhood, by Elizabeth Young (published by the Colorado Historical Society). This fun memoir describes growing up in late-nineteenth century Denver. The house that Elizabeth grew up in used to be on about the northwest edge of what is now Civic Center Park. (Another Denver girl growing up in the same time period, Edwina Hume Fallis, also published her memoirs in the book When Denver and I Were Young. She also grew up in what is now Civic Center, living at what would have been about 14th and Acoma.)
Civic Center was envisioned by Mayor Robert Speer during the early twentieth century. At that time, the "City Beautiful Movement" was sweeping the country. Ignited by the 1893 Chicago World's Fair, which created a model "White City," cities across the nation sought to return to classical styles of architecture and rebuild their cities on European models. Speer himself traveled around Europe gathering ideas to bring back to Denver.
The Denver Public Library's Western History and Genealogy Department has some terrific photos of Civic Center over the years, including photos of the buildings that stood there before being removed for construction of the park, and some eerie demolition photos.
Civic Center, which includes the park in the center with the State Capitol to the east, the City and County building to the west, the Voorhies Memorial to the north, and the Greek Theater to the south, is a historic place that combines Colorado and Denver's centers of government with classical architecture, artworks (including murals by Allen True), the Denver Public Library and Denver Art Museum, and much more. The Park, though sometimes having a reputation as being sketchy, is brought to life by summer festivals and other events that make this a most historic part of Denver.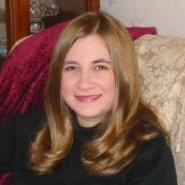 Latest posts by Amy Zimmer
(see all)