Spring is in the air and it seems like construction projects are springing back into action. Some of them go year round, but at least in my neighborhood several projects were on a hiatus through the winter months. Since the beginning of April it seems like they are popping up all over. When I looked this morning, in the Central/Eastern region alone there are over 30 active projects listed!
One thing that I find really helpful is the travel alerts through COtrip. If you set up a free account with CDOT you can sign up to receive text messages or email alerts about construction, accidents or emergency closures along a route. I get alerts for events that happen along my commute path and have been saved many times from getting stuck in traffic. The alert interface is a little tricky to get the hang of at first, but there is good information on the COtrip Help Pages or go on a virtual tour by clicking on "Help" in the upper right corner.
The Colorado Department of Transportation (CDOT) website has a lot of resources that can help you navigate through the labyrinth of on-going construction projects in the state. Many people use cotrip.org or mapping apps to find information about current road conditions and travel speeds on the highways, but if you like to plan ahead the CDOT Project pages are a great place to start. The CDOT web site has improved a lot in the last few years — now it much easier to find information about specific projects. That said, it still may take some digging to locate relevant information for your locale, patience is the key here.
There are several different ways to access construction project information on the CDOT site. If your path will take you along one of the major interstates, start with "Major Interstate Projects." CDOT has in-depth information on each of their projects, with information on traffic impacts; facts about what will be done; links to environmental studies and planning reports; contact information for the project coordinators; and sometimes videos of the work in progress. It is also possible to sign up for email alerts related to a particular project. The Central 70 page is a good example.
Another point of access is to search by geography. CDOT divides construction projects up by regions. I am never very certain about which region my commute will fall into. Thankfully there is an interactive map of the CDOT regions you can get to by scrolling down to the bottom of the page. Once a region has been selected, you can filter the projects by county or by activity (active or completed.) The Active Construction Projects listing is a good place to see all the projects in one place.
It is also worth taking a look at the "Studies & Assessments" section. This is where you can find reports and updates on projects that are still in development.
Our library has many environmental impact statements and planning reports in our collection. Here are some of the more recent ones: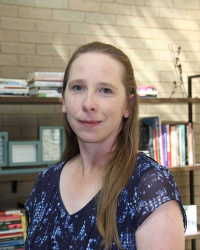 Latest posts by Samantha Hager
(see all)