Growing Readers Together program is excited to announce the availability of Spanish language videos and activity sheets for their Play, Learn, and Grow / Jugar, Aprender, y Crecer video-based caregiver workshops. The videos have been recast with native Spanish speaking librarians and using translations provided by REFORMA. The workshops are intended for anyone caring for young children, and can be viewed as one 26-minute video or as separate segments.
Each video segment also has an accompanying Activity Sheet.
Growing Readers Together collaborated with Pixel Media to produce a video that aligns with their mission to ensure Family, Friend and Neighbor (FFN) caregivers in Colorado have the skills, confidence, and resources to make early literacy a part of every day. These videos present the latest research on child development while building on the strengths of what caregivers already do best. They model simple strategies and activities that build early literacy, fine motor skills, and scientific thinking in young children.
Jugar, Aprender, y Crecer is free for your library to use and share with FFN caregivers in your area. The video may be viewed independently, linked to your library's website or social media page, paired with Take & Make Kits, or presented in a facilitated workshop. The early literacy librarians at Growing Readers Together are happy to help you plan and present Jugar, Aprender, y Crecer Workshops for your community.
Growing Readers Together hopes that this video supports and enhances the important work you are doing to support children and caregivers. Special thanks go to REFORMA for their help with the translation and to librarians Claudeth Castellanos, Chufo Ramirez, and Monique Ramos for sharing their time and talent in the making of these videos.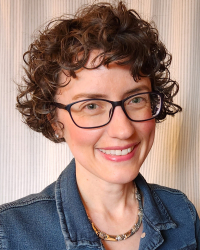 Latest posts by Amy Hitchner
(see all)