Have you ever been to a farmer's market? toured a winery? picked your own blueberries? These activities are all part of agritourism.
Agritourism refers to activities, events, and/or services related to agriculture. There are three main categories: activities on a farm or ranch (orchard tours, u-pick operations, sleigh/hay rides); food-based activities (farmer's markets, winery tours, etc.); and heritage activities (historical museums on agriculture history, farm machinery, pioneer cabins, rodeos).
Over the last two years the Department of Agricultural and Resource Economics at the Colorado State University Extension has been investigating agritourism trends in the state and examining the economic impact of "agritourists." They have published several interesting online reports as part of their "Economic Development Report" series.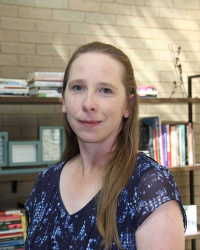 Latest posts by Samantha Hager
(see all)