This Saturday marks the 20th anniversary of one of the greatest tragedies in our state's history, the April 20, 1999 Columbine High School shootings. Since then, while unfortunately school shootings do still take place, there have been many efforts to address school safety and prevent these kinds of incidents from occurring again. The Colorado School Safety Resource Center is a state agency tasked with studying and working to improve school safety in our state. They recently issued 20 Years After Columbine: Highlights of School Safety Efforts in Colorado. This document presents a year-by-year chronology of legislation, publications, conferences, strategic planning, awareness campaigns, communications technology improvements, and other efforts developed in response to the Columbine shootings and other school incidents.
Our library collection includes the state's reports into the Columbine investigations as well as many other publications on school safety. Some relevant titles include:
Columbine investigation reports:
General school safety resources:
Other Colorado school shootings:
Following the Columbine shootings, the Family and Youth Institute at Colorado State University published Grief Following Traumatic Loss, with resources to help support young people experiencing trauma and grief. Additionally, the Center for the Study and Prevention of Violence at the University of Colorado (Boulder) has produced numerous brochures and fact sheets about school safety. Find these and additional resources in our digital repository or by searching our library's online catalog.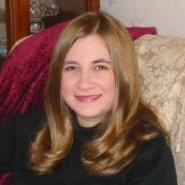 Latest posts by Amy Zimmer
(see all)