The Trustee Corner is a monthly series featuring information of interest to public library boards. Topics include training opportunities, legal issues, helpful information, and relevant news impacting public library governance. The information included in this newsletter is for informational purposes, and does not constitute legal or financial advice. Please consult your library's attorney with any questions about your specific situation.
In this issue:
Outstanding Library Trustees of the Year
Colorado Public Libraries & COVID-19
Resources from the State Publications Library
Patron Privacy Webinar for Library Trustees (10/27)
Request Trustee Training for Your Library
Outstanding Library Trustees of the Year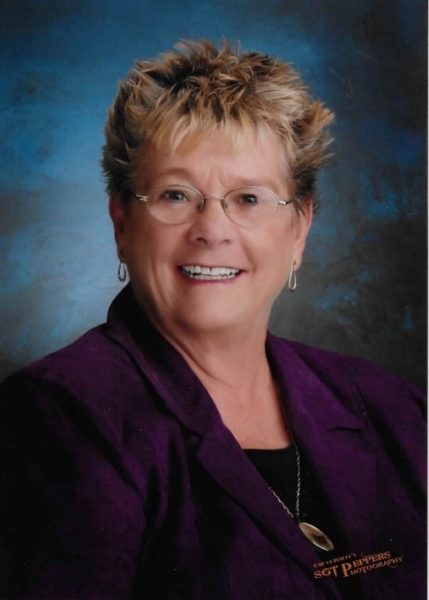 Congratulations to the two library trustees were given the honor of Outstanding Trustee of the Year at the 2020 Colorado Association of Libraries Conference (CALCON). This award is given to recognize exemplary service by a library trustee who has served their library and their community with distinction as a member of a library board. The first of these annual awards was given to John Krueger, Trustee for the Estes Valley Public Library District. The second was given posthumously to Dorothy Frances Pisel, Trustee for the Arapahoe Library District. View a complete list of the 2020 CAL Award winners.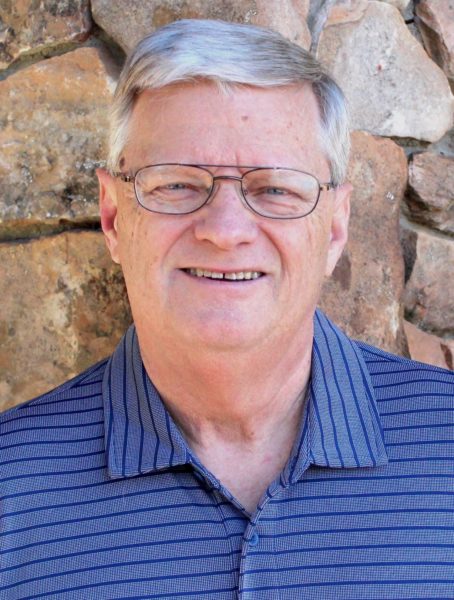 The actions of the library trustees across the state were so compelling that the CAL Awards Committee had to choose TWO trustees to award. View the complete virtual CAL Awards presentation on YouTube (Outstanding Library Trustee awards begins at 18:14). Viewing the awards presentation is a great way to learn about some of the incredible work being done in libraries across Colorado!
Colorado Public Libraries & COVID-19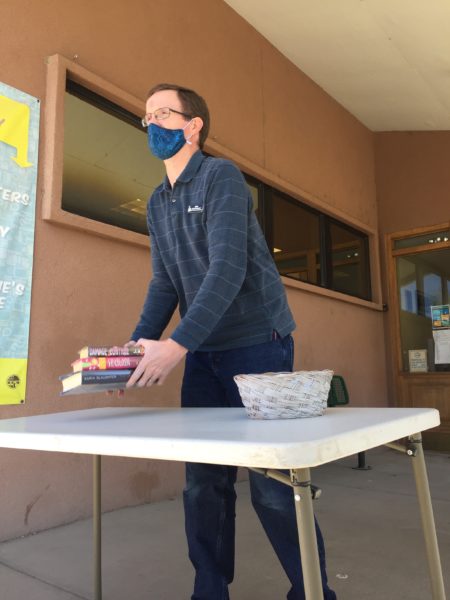 In late May 2020, the Colorado State Library (CSL) surveyed Colorado public library directors about their responses to the pandemic. CSL heard from 76 library jurisdictions, and collected data about public library services in Colorado during the statewide Stay at Home order (March 26-April 26) and first 35 days of the Safer at Home order (April 27-June 1). CSL found that despite unprecedented circumstances, libraries quickly adapted services to safely meet community needs.
Most public libraries closed their buildings to the public for at least 30 days, and many for much longer. Yet, while many buildings were closed, Colorado public libraries were very much open! Staff responded quickly to the needs of their communities during this time by providing a variety of physical and virtual services. Read the complete blog post to learn more about how Colorado public libraries responded to the COVID-19 pandemic.
Resources from the State Publications Library
The Colorado State Publications Library provides ongoing access to state government documents. They highlight interesting and useful resources via the State Publications Blog on the Colorado Virtual Library website. Several recent posts may be of interest to library trustees:
Patron Privacy Webinar for Library Trustees
The Colorado State Library (CSL) is hosting a free webinar for library trustees, Protecting Patron Privacy: Library Policy Development, Tuesday October 27 at 4:00-5:00pm. Pre-registration is required.
The right to privacy is essential to intellectual freedom, and is a foundational principle of library service. Without privacy, our freedom to read, free speech, and free thought are all in jeopardy. Privacy is addressed in the U.S. Constitution, the Library Bill of Rights, and Colorado Library Law. Public libraries should also have policies in place to further protect patron privacy. These documents communicate to the public, and they provide guidelines for staff for handling situations that threaten patron privacy.
View more details on this webinar and register.
Request Trustee Training for Your Library
Is your library board looking for training on how to be an effective governing or advisory body for your library? Are you looking for individual training to learn about your role as a library trustee? The Colorado State Library (CSL) offers public library board and trustee training by request. CSL provides board training on a range of topics. Customized training, consultation, and referral to other training sources is also available. All CSL trustee training is being provided virtually for the remainder of 2020.
View more details about trustee training requests on the Colorado State Library website. Email Crystal Schimpf to request training for yourself or for your library.
Stay Connected
Be sure to follow Colorado State Library on Twitter and Facebook. Interested in receiving Trustee-related updates via email? Sign up for the Colorado Library Trustees (COLT) email list.
Did you miss the August issue? View it, and more, at the Library Trustees page of the Colorado Virtual Library. 
Latest posts by Crystal Schimpf
(see all)