Over the last few years, the Colorado Book Club Resource (BCR) has massively expanded. When I joined the State Library in the summer of 2019, the BCR stood at about 250 book club sets, which already seemed like a substantial (and very cool) collection. And so it was! But there was room for improvement. To start, we standardized the number of books in a set; now, you can reliably expect that every set will have at least eight copies, enough to cover the needs of most book clubs. We expanded the diversity of the catalog to better reflect the needs of Colorado's people. We expanded the selection of works by Colorado authors and set up ways for book clubs to connect with these authors.
Today, the collection has quadrupled and lending has almost doubled compared to 2019. In an age where screens dominate, there are still plenty of people who love the feel of a physical book they can share with friends. The Book Club Resource makes it free and easy for reading groups and educators all across the state to get the titles they need for a group read.
The collection also acts as a sort of repository for books libraries find themselves wanting to weed, usually due to a low number of checkouts. But we know that book club books can be fickle — one moment a title is so popular, until the next big thing is released, and libraries don't always have the space to house many copies of books forever. But we do! Although, alas, space is a consideration for us too, we are happy to give those sets a new lease on life because long-running book clubs often find themselves wanting to read the book club hits of the past. You can find many of them in the BCR, as well as newer popular releases, classics, literary fiction, genre fiction, nonfiction, essays, poetry, local interest, humor, history, graphic novels, biographies… If there's a book club for it, we have something for you to read!
There are so many hidden gems to be found in the collection, ten* of which I'd like to share with you in celebration of the thousand sets milestone. A big thank you goes out to all the libraries and authors who have contributed books to the collection!
Humans of New York: Stories, by Brandon Stanton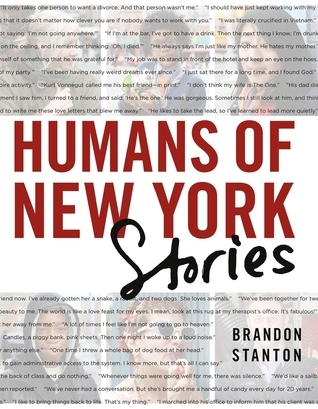 With over 500 vibrant, full-color photos, Humans of New York: Stories is an insightful and inspiring collection of portraits of the lives of New Yorkers.
Humans of New York: Stories is the culmination of five years of innovative storytelling on the streets of New York City. During this time, photographer Brandon Stanton stopped, photographed, and interviewed more than ten thousand strangers, eventually sharing their stories on his blog, Humans of New York.
In Humans of New York: Stories, the interviews accompanying the photographs go deeper, exhibiting the intimate storytelling that the blog has become famous for today. Ranging from whimsical to heartbreaking, these stories have attracted a global following of more than 30 million people across several social media platforms.
A Confederacy of Dunces, by John Kennedy Toole
A Confederacy of Dunces is an American comic masterpiece that outswifts Swift, whose poem gives the book its title. Set in New Orleans, the novel bursts into life on Canal Street under the clock at D. H. Holmes department store. The characters leave the city and literature forever marked by their presences–Ignatius and his mother; Mrs. Reilly's matchmaking friend, Santa Battaglia; Miss Trixie, the octogenarian assistant accountant at Levy Pants; inept, bemused Patrolman Mancuso; Jones, the jivecat in spaceage dark glasses. Juvenal, Rabelais, Cervantes, Fielding, Swift, Dickens–their spirits are all here. Filled with unforgettable characters and unbelievable plot twists, shimmering with intelligence, and dazzling in its originality, Toole's comic classic just keeps getting better year after year.
The Left Hand of Darkness, by Ursula Le Guin
A groundbreaking work of science fiction, The Left Hand of Darkness tells the story of a lone human emissary to Winter, an alien world whose inhabitants spend most of their time without a gender. His goal is to facilitate Winter's inclusion in a growing intergalactic civilization. But to do so he must bridge the gulf between his own views and those of the completely dissimilar culture that he encounters. Embracing the aspects of psychology, society, and human emotion on an alien world, The Left Hand of Darkness stands as a landmark achievement in the annals of intellectual science fiction.
Let Me Tell You What I Mean, by Joan Didion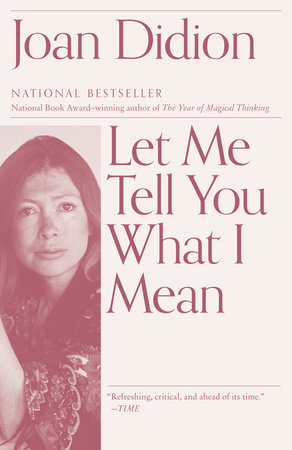 From one of our most iconic and influential writers, the award-winning author of The Year of Magical Thinking: a timeless collection of mostly early pieces that reveal what would become Joan Didion's subjects, including the press, politics, California robber barons, women, and her own self-doubt.
With a forward by Hilton Als, these twelve pieces from 1968 to 2000, never before gathered together, offer an illuminating glimpse into the mind and process of a legendary figure. They showcase Joan Didion's incisive reporting, her empathetic gaze, and her role as "an articulate witness to the most stubborn and intractable truths of our time" (The New York Times Book Review).
Here, Didion touches on topics ranging from newspapers ("the problem is not so much whether one trusts the news as to whether one finds it"), to the fantasy of San Simeon, to not getting into Stanford. In "Why I Write," Didion ponders the act of writing: "I write entirely to find out what I'm thinking, what I'm looking at, what I see and what it means." From her admiration for Hemingway's sentences to her acknowledgment that Martha Stewart's story is one "that has historically encouraged women in this country, even as it has threatened men," these essays are acutely and brilliantly observed. Each piece is classic Didion: incisive, bemused, and stunningly prescient.
A Mother's Reckoning: Living in the Aftermath of Tragedy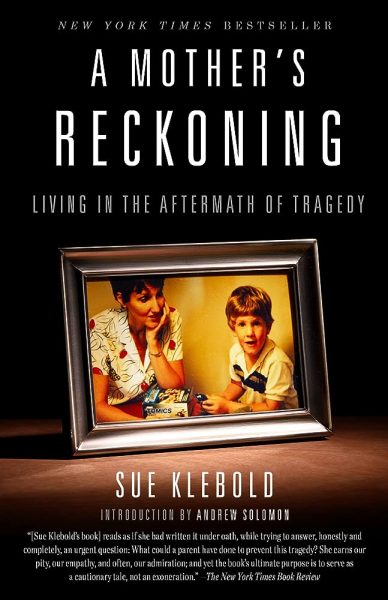 The acclaimed New York Times bestseller by Sue Klebold, mother of one of the Columbine shooters, about living in the aftermath of Columbine.
On April 20, 1999, Eric Harris and Dylan Klebold walked into Columbine High School in Littleton, Colorado. Over the course of minutes, they would kill twelve students and a teacher and wound twenty-four others before taking their own lives. For the last sixteen years, Sue Klebold, Dylan's mother, has lived with the indescribable grief and shame of that day. How could her child, the promising young man she had loved and raised, be responsible for such horror? And how, as his mother, had she not known something was wrong? Were there subtle signs she had missed? What, if anything, could she have done differently? These are questions that Klebold has grappled with every day since the Columbine tragedy. In A Mother's Reckoning, she chronicles with unflinching honesty her journey as a mother trying to come to terms with the incomprehensible. In the hope that the insights and understanding she has gained may help other families recognize when a child is in distress, she tells her story in full, drawing upon her personal journals, the videos and writings that Dylan left behind, and on countless interviews with mental health experts. Filled with hard-won wisdom and compassion, A Mother's Reckoning is a powerful and haunting book that sheds light on one of the most pressing issues of our time. And with fresh wounds from the Newtown and Charleston shootings, never has the need for understanding been more urgent.
Legends from Camp, by Lawson Fusao Inada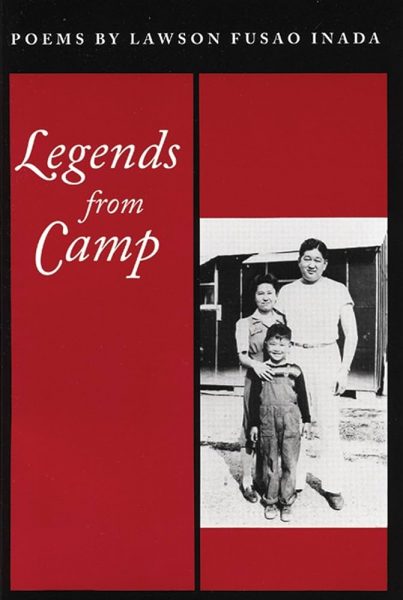 Winner, 1994 American Book Award. Los Angeles Times Book Award for Poetry finalist.
"Recommended for classroom and library use, this book will add a fresh dimension to a growing body of literature that remembers, humanizes, and shares the Japanese-American internment experience for new generations."–Choice
"Legends from Camp is a masterwork of American poetry. A poet-musician in the tradition of Walt Whitman and James A. Wright, Inada plays the music of the continent itself: the song of the Rogue River pines and the song of the humble bunchgrass become Buddhist prayer. Inada celebrates be-bop and jazz; he sings songs and laments from history, the Sand Creek Massacre and the imprisonment of American Japanese families only fifty years ago. Inada's ear for the musicality of English is unsurpassed; Legends from Camp is a veritable symphony you must not miss!" —Leslie Marmon Silko
The Passenger and Stella Maris, by Cormac McCarthy
The best-selling, Pulitzer Prize–winning author of The Road returns with a two-volume masterpiece in an artfully designed box set. The Passenger is a fast-paced and sprawling novel while Stella Maris is a tightly controlled coda, told entirely in dialogue. Together they relate the thrilling story of a brother and sister, haunted by loss, pursued by conspiracy, and longing for a death they cannot reconcile with God.
The Passenger
1980, PASS CHRISTIAN, MISSISSIPPI: It is three in the morning when Bobby Western, a salvage diver, zips the jacket of his wet suit and plunges from the boat deck into darkness. His dive light illuminates the sunken jet, nine bodies still buckled in their seats, hair floating, eyes devoid of speculation. Missing from the crash site are the pilot's flight bag, the plane's black box, and the tenth passenger. But how? A collateral witness to machinations that can only bring him harm, Western is shadowed in body and spirit—by men with badges; by the ghost of his father, inventor of the bomb that melted glass and flesh in Hiroshima; and by his sister, the love and ruin of his soul.
Stella Maris
1972, BLACK RIVER FALLS, WISCONSIN: Alicia Western is twenty years old when she arrives at a psychiatric facility with forty thousand dollars in a plastic bag. A doctoral candidate in mathematics at the University of Chicago, Alicia has been diagnosed with paranoid schizophrenia, and she does not want to talk about her brother, Bobby. Instead, she contemplates the nature of madness, the human insistence on one common experience of the world; she surveys the intersection of physics and philosophy; and she introduces her cohorts, her chimeras, the hallucinations that only she can see. All the while, she grieves for Bobby, not quite dead, not quite hers.
(Each novel must be requested separately.)
A Separate Peace, by John Knowles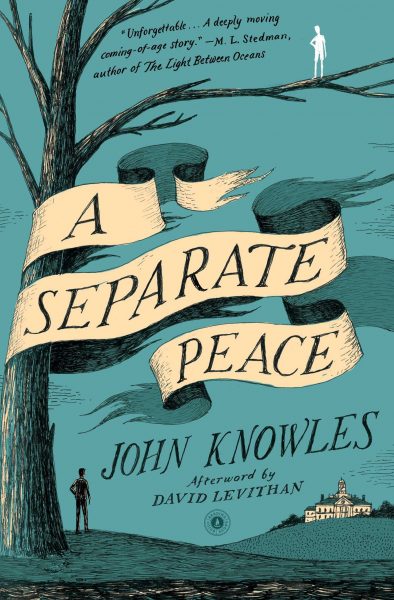 Nominated as one of America's best-loved novels by PBS's The Great American Read.
An American classic and great bestseller for over thirty years, A Separate Peace is timeless in its description of adolescence during a period when the entire country was losing its innocence to World War II.
Set at a boys' boarding school in New England during the early years of World War II, A Separate Peace is a harrowing and luminous parable of the dark side of adolescence. Gene is a lonely, introverted intellectual. Phineas is a handsome, taunting, daredevil athlete. What happens between the two friends one summer, like the war itself, banishes the innocence of these boys and their world.
The Thursday Murder Club, by Richard Osman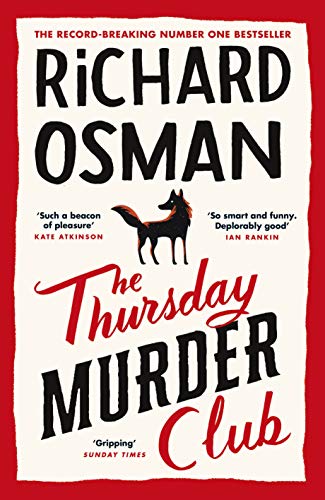 Four septuagenarians with a few tricks up their sleeves
A female cop with her first big case
A brutal murder
Welcome to…
THE THURSDAY MURDER CLUB
In a peaceful retirement village, four unlikely friends meet weekly in the Jigsaw Room to discuss unsolved crimes; together they call themselves the Thursday Murder Club.
When a local developer is found dead with a mysterious photograph left next to the body, the Thursday Murder Club suddenly find themselves in the middle of their first live case.
As the bodies begin to pile up, can our unorthodox but brilliant gang catch the killer, before it's too late?
Beowulf: A New Verse Translation
Composed toward the end of the first millennium, Beowulf is the elegiac narrative of the adventures of Beowulf, a Scandinavian hero who saves the Danes from the seemingly invincible monster Grendel and, later, from Grendel's mother. He then returns to his own country and dies in old age in a vivid fight against a dragon. The poem is about encountering the monstrous, defeating it, and then having to live on in the exhausted aftermath. In the contours of this story, at once remote and uncannily familiar at the beginning of the twenty-first century, Nobel laureate Seamus Heaney finds a resonance that summons power to the poetry from deep beneath its surface. Drawn to what he has called the "four-squareness of the utterance" in Beowulf and its immense emotional credibility, Heaney gives these epic qualities new and convincing reality for the contemporary reader.
–
Book club sets are circulated to participating libraries via the CLiC courier. If you are interested in receiving book club sets but are not already a member library, use the online form to get signed up. Since the BCR has always relied on book donations, we are deeply grateful to all of the institutions and individuals that have donated sets and helped make the collection stronger.
Contact Bookclub@coloradovirtuallibrary.org for questions or to discuss donations.
*Descriptions are yoinked from online stores, publishers, or Goodreads.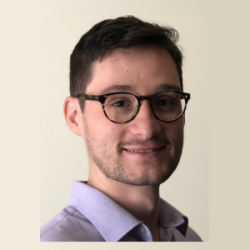 Latest posts by Michael Peever
(see all)