Find Colorado Public Libraries offering free WiFi.
Public libraries are critical community anchor institutions. During this current Safer at Home situation, public libraries are even more necessary in helping their community members access the internet to complete important tasks such as online schoolwork or applying for a job, even if the building is closed to the public. The buildings are just one aspect of the kinds of exemplary library services offered in Colorado.
Everywhere you go, Colorado Libraries are there for you.
☑️ Click on the dot in your area to learn more about free WiFi where you are.
☑️ Use the "+" and "-" keys to zoom in and out.
☑️ Hover over any dot to see the name of that location.

24/7 WiFi accessible from parking lot
Wifi from parking lot during specific hours
Wifi in building during business hours only
Provides Wifi. Contact the library for further information
The purpose of this interactive mapping tool is to provide the geographic location for public WiFi in Colorado libraries. These spots are intended for remote learning, workforce, unemployment, virtual court appearances, and many other necessities during the disruptions caused by the COVID-19 pandemic.
By providing this information, we in no way alter the requirements that govern access to the property, the terms for using the WiFi, or conduct at the site which are governed by other laws including any relevant executive orders (e.g. curfew ordinances, trespassing laws, or a shelter-in-place order).
For your safety, please pay attention to your surroundings and if you choose to be outside of your vehicle, please follow the recommended social distancing guidelines. We assume no responsibility or liability associated with the use of the WiFi systems or presence at any location.
Special thanks to all collaborating libraries for providing their wifi location information.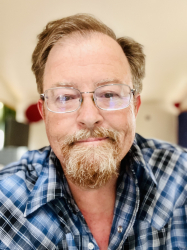 Latest posts by Kieran Hixon
(see all)