FREE fundraising series
Bringing in the Money: How Friends and Foundations Can Find Funding & Grants – April 13 and 19
United for Libraries will present a free two-part webinar series on Bringing in the Money: How Friends and Foundations can Find Funding & Grants, featuring "Applying for ALA Grants: Tips for Friends of the Library Groups and Foundations" presented with the ALA Public Program Office on April 13, 12-1 p.m. Mountain, and "Tell Your Library Friends or Foundation Story Using Your Candid (Gold Star) Profile" with the Regional Foundation Center of the Free Library of Philadelphia on April 19, 12-1 p.m. Mountain
Part one: The April 13 program will focus on tips for applying, how to write a compelling proposal, best practices, and more. Presenters Samantha Oakley and BeeBee Brown will discuss current grant opportunities, including the "Great Stories Club: "Imagining Tomorrow: Building Inclusive Futures" and the Sara Jaffarian School Library Program Award for Exemplary Humanities Programming.
Register
Part two: The April 19 program, presented by Claire Lutz of the Regional Foundation Center at the Free Library of Philadelphia, will focus on how Friends of the Library group and/or library Foundation can reach millions of funders through a profile on Candid (formerly Foundation Center/GuideStar), and demonstrate how to navigate Candid and update your profile to amplify your fundraising efforts. In addition, participants will learn how to "Go for the Gold" by earning a 2023 Gold Seal of Transparency and will gain access to one free year of Foundation Directory Essential.
Register
Remember to check out our other Trustee Resources!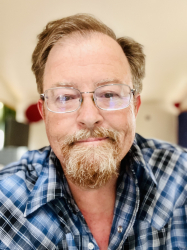 Latest posts by Kieran Hixon
(see all)