I spent Friday night watching numerous cars slide off of the road and into the ditch by my house. While entertaining, it made me think perhaps I should brush up on my winter driving knowledge. Luckily the Colorado Department of Transportation (CDOT) has a site dedicated to winter driving called "Winter Wise."
They have a fun new video series called "Winter Driving in the Wild" with educational videos on the do's and don'ts of Colorado winter driving. There are 5 videos so far and CDOT will be releasing more throughout the season. In addition to the intro, the videos cover winter preparedness, tire safety, Colorado's traction law and winter resources.
Winter Driving tips can also be found in our digital collection:
Here are some tips from CDOT:
Before you Travel:
Have a plan. Prepare a winterized emergency vehicle kit. Always plan your route in advance and be sure to let someone know your route and ETA. Check road conditions at COtrip.org.
Check your tires. Make sure to check the air pressure in all tires, including your spare, and that your tires have good tread — at least 3/16".
Perform a safety check. Give your vehicle a tune-up before long trips. This includes getting an oil change if necessary, inspecting the battery, brakes and pads and wiper blades. Ensure you have a full tank of gas, and lastly, check your headlights, brake lights, turn signals, emergency flashers and interior lights.
Know the laws. When weather conditions warrant, CDOT implements Passenger Vehicle Traction and Chain Laws.
While You're on the Road:
Drive for the conditions. Don't drive faster than you can see ahead and don't forget to turn on your headlights! If you're stuck in a serious storm, do not leave your vehicle. Run the engine periodically and wait for help.
Bow to the plow. It is illegal to pass a snowplow when it is operating its lights and operating in a tandem formation with one or more snowplows. Don't crowd the plow, be sure to remain three to four car lengths behind snowplows.
Stay Informed. Travelers are urged to "know before you go." Gather about weather forecasts and anticipated travel impacts and current road conditions prior to hitting the road. CDOT resources include:
Stay safe out there everyone!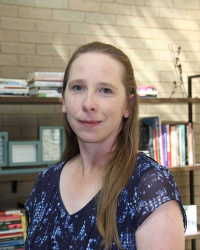 Latest posts by Samantha Hager
(see all)