There has been a lot of discussion in the news lately about water rights, water conservation, and many are wondering if the winter storms have brought enough water for Colorado this year. There are several places to find information on water resources. The State Publications Library has created a new guide to water rights and state water resources on our website. Two publications that may be of interest are:
"Annual Report of the State Engineer"which gives a summary of Colorado water issues for the year. Issues for 1996 – 2005 are available online, and biennial reports from 1885 -1944 are available in the State Publications Library.
"Guide to Colorado Well Permits, Water Rights, and Water Administration" (Colorado Division of Water Resources)
The Colorado Division of Water Resources, Colorado Water Conservation Board, and the CSU Cooperative Extension Service are also good sources for water information.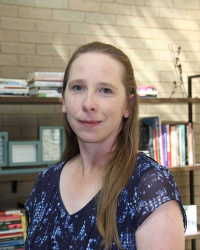 Latest posts by Samantha Hager
(see all)