On Friday, many state offices will be closed in observance of Veterans Day.
Since 1919, November 11th has been a day to honor those who have fought for our country in times of war. The date was originally chosen to honor the armistice between the Allied nations and Germany at the end of World War I that went into effect on the eleventh hour of the eleventh day of November (Armistice Day). In June 1954, legislation was passed changing Armistice Day to Veterans Day, to honor American veterans of all wars.
If you'd like more information on the history of veteran's day and how it is commemorated, the U.S. Department of Veterans Affairs has put together a nice set of Veteran's Day resources, including a teacher's guide.
On a related note, if you are looking for information on services available to Colorado veterans, visit these state agency websites:
The Colorado Division of Veterans Affairs is a central source of information on veterans benefits, rights and issues. Their "Veteran Resource Links" page is a great collection of internet resourcesfor veterans.
The Veterans' Services program at the Colorado Department of Labor and Employment has a mission "to provide Veterans and transitioning service members with the resources and services to succeed in the 21st Century workforce by meeting labor-market demands with qualified Veterans." This is the place to go for information on employment services, education and training, and benefits for veterans.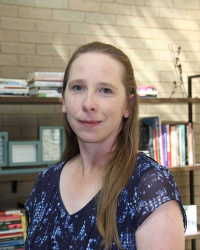 Latest posts by Samantha Hager
(see all)