Official counts show that as of this date, 514 different bird species have been identified in Colorado. This includes about forty different raptor species. Some, like Red-tailed Hawks, Great Horned Owls, and even Bald Eagles, are fairly common across the state. But these birds have several intriguing relatives that are far less frequently seen. Colorado Parks and Wildlife (CPW) has just produced a new video series, Uncommon Raptors of Colorado, that introduces six of the state's lesser-known birds of prey:
The videos feature Anne Price, President of the Raptor Education Foundation, who profiles each of the birds including their habits, identifying characteristics, and when and where in Colorado they might be found.
If you're interested in learning more about these and other Colorado raptors, the State Publications Library's collection includes many helpful resources. For example, the Colorado Breeding Bird Atlas is considered one of the most definitive sources on Colorado's bird species. It can be accessed in two forms, either as a book (available for checkout) or as an interactive website. Other publications worth a look include Colorado State Parks Raptor Monitoring Handbook; How to Search for Raptor Nests; The Hawks of Summer; the Colorado Birding Trail website and guidebooks; and my previous blog post on Colorado's Owl Species.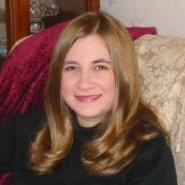 Latest posts by Amy Zimmer
(see all)