Recent hailstorms in the south metro area have brought out roofing scammers. Before you hire a roofer to fix your hail damage, be sure to follow these tips from the Colorado Division of Insurance:
1.
Don't hire a contractor who knocks on your door following a storm. Most legitimate roofing contractors do not conduct business this way.
2.
Additionally, be wary of public adjusters who knock on your door. A public adjuster is generally not needed for simple roof damage claims. If you choose to hire one, verify their license with the Colorado Division of Insurance, as well as check for references and review and understand all documents involved.
3.
Be sure to get estimates from more than one contractor. Look for well-established, licensed, insured and bonded roofing professionals with a federal tax identification number and a permanent address.
4.
Ask for a contractor's license number and confirm with your city or county building department that the license number was issued by them and is current.
5.
Require references that specifically include other homes in your area, and check them. Be sure to contact the Better Business Bureau to check for complaints filed against any company you are considering hiring.
6.
Contact the Colorado Roofing Association (CRA), which maintains a current list of licensed, properly insured, professional contractors who have committed to abiding by the CRA Code of Ethics, and have passed a nationally recognized exam that addresses roofing work on residential and/or commercial property.
7.
Don't be pushed into signing a contract right away. Never sign a contract with blanks or statements like "see insurance estimate" – fraudulent contractors may enter unacceptable terms later.
8.
Contractors CAN prepare an estimate for you, discuss that estimate with you, and answer the insurance company's questions about that estimate. They CANNOT help you adjust or prepare the claim for the insurance company, nor negotiate with the insurance company on your behalf.
9.
Make sure you review and understand all documents sent to your insurance carrier.
10.
Never pay a contractor in full or sign a completion certificate until all the work is completed.
Check our library's web catalog or go to Colorado state websites www.askdora.colorado.gov and www.stopfraudcolorado.gov for more consumer and fraud prevention information.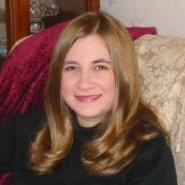 Latest posts by Amy Zimmer
(see all)