Have you lived in Colorado long enough to remember when the State Museum was located at 14th and Sherman, in what is now the Legislative Services Building?
The State Historical Society was established in 1879 and its earliest museum exhibits were located in the State Capitol. By the early 1900s, however, the Society wanted its own home. Architect Frank Edbrooke — who had completed the designs for the Capitol — was hired to design a new structure, which would be located across the street. Built of native Colorado materials including Yule marble and Cotopaxi granite, the three-story Classical Revival-style building was completed in 1915. The museum was best known for its impressive archaeological collections and early Native American artifacts. Later, in the 1930s, WPA activities resulted in a great deal of historical research as well as the creation of the dioramas that became one of the museum's most memorable features. In fact, the amazingly detailed WPA diorama depicting 1860 Denver can still be viewed at today's History Colorado Center.
You can learn about the old museum building in Colorado Capitol Buildings, a 1941 publication highlighting the State Capitol and its associated architecture. In addition, a 1972 museum brochure digitized by our library might bring back memories, with photos and descriptions of the exhibits.
The State Museum continued at 14th and Sherman until 1976, when it moved to a new home at 1300 Broadway. That second building was torn down in 2010 and the current building, at 12th and Broadway, opened in 2012. The old museum building became legislative offices, due to its proximity to the Capitol, and is a part of the Denver Civic Center National Historic Landmark District.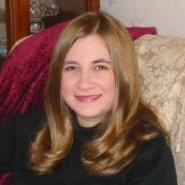 Latest posts by Amy Zimmer
(see all)