In 1998 the University of Colorado's Natural Hazards Center issued a paper entitled What Hazards and Disasters Are Likely in the 21st Century — Or Sooner?  This paper predicted that disasters in the new millennium would go beyond the natural disasters of the previous centuries to include:
1. Events and conditions that exacerbate existing technological hazards
This prediction was mainly related to the fears over Y2K, which passed essentially without incident.  (Search our library's web catalog for resources on how the State of Colorado prepared for Y2K).
2. Greater, more deadly impacts of natural hazards – including weather events
The Center nailed this prediction.  Some of the greatest natural disasters in recent history occurred in the 21st century:  The Haiti earthquake (2010), Hurricane Katrina (2005), the Indian Ocean earthquake and tsunami (2004), Japan's Tohoku Hurricane and Tsunami (2011), the New Zealand Earthquake (2011), and others.  Here in Colorado, the new century saw the terrible fire seasons of 2002 and 2013 and the major floods of 2013.
3. Less confidence in and security for physical facilities, information systems, and databases
The essay discusses a widespread pager failure that year.  Guess we don't have to worry about that one anymore.
4. Human error – intentional and unintentional
This section relates to technology.  Again the author discusses Y2K here; computer viruses are also discussed.
5. Biological and chemical hazards, including: Biotechnology hazards, Marine toxins
The 2011 U.S. cantaloupe listeriosis outbreak started right here in Colorado.
6. Terrorism
Interesting that terrorism landed sixth on the author's list, just three years before 9/11.  Numerous attacks the world over have occurred in the 21st century, including several incidents of domestic terrorism here in the U.S.  The essay does contain this eerie sentence:  "Terrorism may take the form of destruction of infrastructure (as in the New York Trade Center bombing [1993]) and/or harming or killing large numbers of people (as in the Oklahoma City federal office building bombing [1995])."
7. Distant (international) sources of disasters.
This section of the essay discusses the effects of international disasters on U.S. resources as the world becomes more globalized.
Search our library's web catalog and digital repository for numerous other publications on disasters and hazards, including publications from Colorado state emergency management agencies as well as CU's Natural Hazards Center.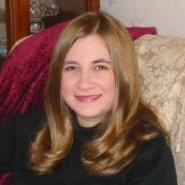 Latest posts by Amy Zimmer
(see all)