Following the attack on Pearl Harbor on December 7, 1941, ever-increasing numbers of Americans were joining the armed forces.  Whether they were training stateside or had been shipped overseas to fight in Europe or the Pacific, the huge numbers of soldiers, sailors, nurses, and others involved in the war needed to be fed.  Luckily, the United States had millions of acres of farmland to grow crops and livestock to feed the hungry personnel.
A USDA poster promoting wartime farm production.
There was one problem, however.  Throughout the 1930s farmers on the Great Plains had suffered through drought, dust storms, and the Depression.  Agricultural production had declined as a result, and many wary farmers were reluctant to increase production.  By 1942, however, rising farm prices and a push by government agencies to encourage farm production helped to reverse this trend.  Among the agencies here in Colorado working to help farmers increase production was the Colorado State Board for Vocational Education.  A forerunner to today's community college system, the Board worked to improve education in vocations and trades.  In 1942 they teamed up with the Colorado State College of Agriculture and Mechanical Arts (today's Colorado State University) to offer a Rural War Production Training Program.
The program offered 20-hour courses designed to help farmers increase the production of specific commodities most needed by the war effort (beef, vegetables, wool, etc.).  The courses also encouraged home vegetable gardening due to shortages of imported foods.  "The main purpose of the war production courses is to discuss with producers ways and means, and to assist them in outlining plans of action, by which the production goal can be reached in the shortest possible time and with the greatest efficiency," wrote the Board in one of their course manuals.  These manuals, which you can read online courtesy of our library, were issued for the course instructors to help them develop syllabi. They included teaching tips, discussion questions, sample course outlines, and suggestions for film strips and reference material.  These manuals offer an interesting look at the teaching methods of the past as well as of the importance of farming during wartime.  The manuals available from our library are: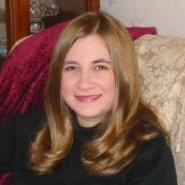 Latest posts by Amy Zimmer
(see all)