As housing prices go up and more and more people want to live in the city, the space available to artists has become scarce. In the mid-twentieth century, however, things were a little bit different. After WWII, the flight to the suburbs left many inner-city apartments, warehouses, hotels, and other structures cheaply available, and artists, musicians, and writers were able to move in to these spaces.
One such place was Denver's Brinton Terrace. Located just off of 17th and Lincoln behind Trinity Methodist Church, Brinton Terrace was an upscale Victorian rowhouse structure constructed in 1882. Designed by well-known Denver architects Varian & Sterner, the building originally contained six spacious, three-story apartments.
In 1947, Edgar McMechen wrote an article in Colorado Magazine profiling Brinton Terrace, which many people called "Denver's Greenwich Village." Significantly, McMechen notes that Brinton Terrace actually became an art center early in the century. In 1906, artist Margaret Van Waganen rented space in the building, and she encouraged her friends to come and join her. Soon the terrace was home to the architecture studio of Biscoe & Hewitt, as well as the Boutwell brothers' art gallery and studio. This space also hosted the Denver Arts & Crafts Club, reflecting the popular style of the time. Several other artists followed, and then in 1909 a piano school was opened in the building, attracting a number of musicians to the site. One of the best-known musicians to reside in the building was the well-known British organist Dr. John Gower. Gower's wife had an interest in poetry and started a poets' club, thereby adding a literary element to the scene.
At the time McMechen wrote his article, several photography studios were also located in Brinton Terrace. Famed female conductor Antonia Brico resided in the building; as did Allen Tupper True, whose murals adorn the Colorado State Capitol and Brown Palace Hotel. Finally, in 1939, the Rocky Mountain Radio Council opened a recording studio at Brinton.
McMechen concluded that Brinton Terrace had, for half a century, been one of the most significant centers of Denver's cultural scene. "The association of creative minds, operating freely in that congenial atmosphere, has produced results…of undoubted significance in the development of cultural ideals." You can read more about Brinton Terrace and its many notables in the 2015 book The Denver Artists' Guild, available for checkout from our library.
Unfortunately, Brinton Terrace's story does not have a happy ending. Just a decade after McMechen wrote his article, the terrace was demolished to make way for a parking lot. Now, in 2018, as artists' spaces are encouraged as a driver of economic development, we can only imagine what Brinton Terrace would contribute to today's creative culture.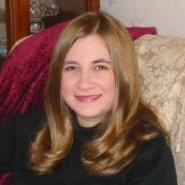 Latest posts by Amy Zimmer
(see all)