The 2018 winter games have come and gone, and once again Colorado's leaders are looking to the future and hoping to get the Olympics to come to Colorado. What many newcomers may not remember, however, is that Colorado was once awarded the Olympic games — and the people said no.
In 1970 the International Olympic Committee awarded the 1976 winter games to Colorado, which would have coincided with the centennial-bicentennial celebrations that would take place that year. After being awarded the games, however, Coloradans started to examine the huge financial burden that the Olympics would create, along with concerns over its environmental impact. Richard Lamm, who would later be elected governor, led the charge against the Olympics. Lamm was one of the major forces behind a 1972 ballot initiative which asked voters to decide on whether to amend the state constitution "to prohibit the state from levying taxes and appropriating or loaning funds for the purpose of aiding or furthering the 1976 Winter Olympic Games."
To help voters prepare for the election, the Colorado Legislative Council issued — as it still does today — their statewide non-partisan ballot analysis book, or "Blue Book," which included fiscal analysis along with lists of the pros and cons of each ballot measure. You can view the 1972 Blue Book online courtesy of our library. Among the arguments against the measure was a moral one: "the International Olympic Committee ha[s] every reason to rely on the state's commitment to funding the Olympics. It would be very bad faith on the part of the state if it were to back out of its commitment." Arguments in favor of rejecting the Olympics, however, included the debt aspect and the state's obligation to pay "unforeseen costs," as well as the idea that "… national and international … publicity could further stimulate Colorado's population growth, which is one of the highest in the nation. Unmanageable growth places an economic burden on a community that must expand facilities and services to meet the needs of new residents."
59% of the voters agreed with these arguments. According to the state's official tabulation of votes, the measure passed with 514,228 "yes" votes to 350,964 "no" votes. By prohibiting the state from collecting taxes to fund the Olympics, the passage of this measure made it impossible for the games to be held here. Colorado was forced to reject the 1976 Olympics, which instead were awarded to Innsbruck, Austria. Innsbruck had previously hosted the games in 1964, so they were able to re-use many of their facilities.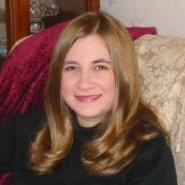 Latest posts by Amy Zimmer
(see all)