In 1885, there were 2,840.51 miles of railroad track in Colorado.  That year, W.B. Felker, the State Railroad Commissioner, issued his first annual report to the Governor.  This report is a treasure trove of information for anyone researching early Colorado railroads.  It includes statistics on mileage, passengers, freight, bridges, personnel, accidents, and more.  The report also contains detailed financial records including taxes, earnings, operating expenses, debt, and stocks.
Following the general statistics, the report presents detailed statistics from each of the individual railway companies — the Burlington & Colorado Railroad; the Atchison, Topeka, & Santa Fe Railroad; the Pueblo & Arkansas Valley Railroad; the Denver & Rio Grande Railway; the Denver and New Orleans Railroad; the Denver, Utah, and Pacific Railroad; the Denver Circle Railroad; the Colorado Central Railroad; the Denver, South Park & Pacific Railroad; the Denver & Boulder Valley Railway; the Denver and Middle Park Railroad; the Greeley, Salt Lake & Pacific Railway; the Georgetown, Breckenridge & Leadville Railway; the Golden, Boulder & Caribou Railway; and the Union Pacific Railway.
The next section of the report deals with complaints investigated by the Railroad Commissioner.  This section includes case reports, Commissioner opinions, and reprints of correspondence, giving valuable insight into the operations of the railway companies.  The final section of the report is an appendix containing the state's railroad laws and regulations.
In the next edition available in our library's collection, which covers the years 1891-92, Commissioner W.A. Hamill presented only a brief statistical report, which lacks the detailed company annual reports found in the 1885 edition.  However, the statistics included do provide a great deal of information.
Sometime between 1892 and 1907 the reports ceased publication, because in 1907 the Railroad Commission (now a board rather than an individual) issued its First Annual Report.  Following that issue, the reports were renamed Biennial Report and our library has the reports for 1909-10 and 1911-12.  These reports no longer include statistical information (a note in the introduction explains that statistics are available from other sources) however they still include complaints and case information as well as accident reports and railroad laws and regulations.
In 1913-14 the Railroad Commission report was consolidated with the Public Utilities Commission reports.  The next several decades' railroad information can be found in these reports.
In an age before automobiles and airplanes, railroads were a vital part of life in Colorado.  These reports provide valuable insight into this important part of Colorado's past.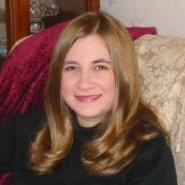 Latest posts by Amy Zimmer
(see all)