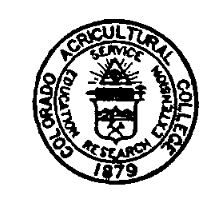 Last week I posted about some of the many resources our library offers for researching the histories of the state's public colleges and universities. One addition to the list is a publication that gives a look at Colorado Agricultural College — now Colorado State University — in 1919. The Colorado Agricultural College: Its Functions, The Service It is Rendering is a "syllabus of facts pertaining to the State Agricultural College of Colorado compiled expressly for the information of the members of the Twenty-second General Assembly of Colorado."
Why might the Colorado Agricultural College have been so intent on promoting itself to the Legislature in 1919? A look at the Colorado Session Laws provides some clues. During the 1919 and following 1921 sessions (they only met every other year at that time), there were several bills regarding appropriations and taxation benefiting the College, its Agricultural Experiment Station and Seed Laboratory, and the Fort Lewis School of Agriculture, Mechanic and Household Arts — today's Fort Lewis College — which was then part of the Colorado Agricultural College.
For more on the history of Colorado Agricultural College, search our library's web catalog or check out Democracy's College in the Centennial State: A History of Colorado State University, available from our library.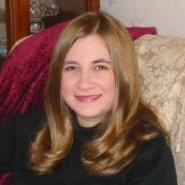 Latest posts by Amy Zimmer
(see all)